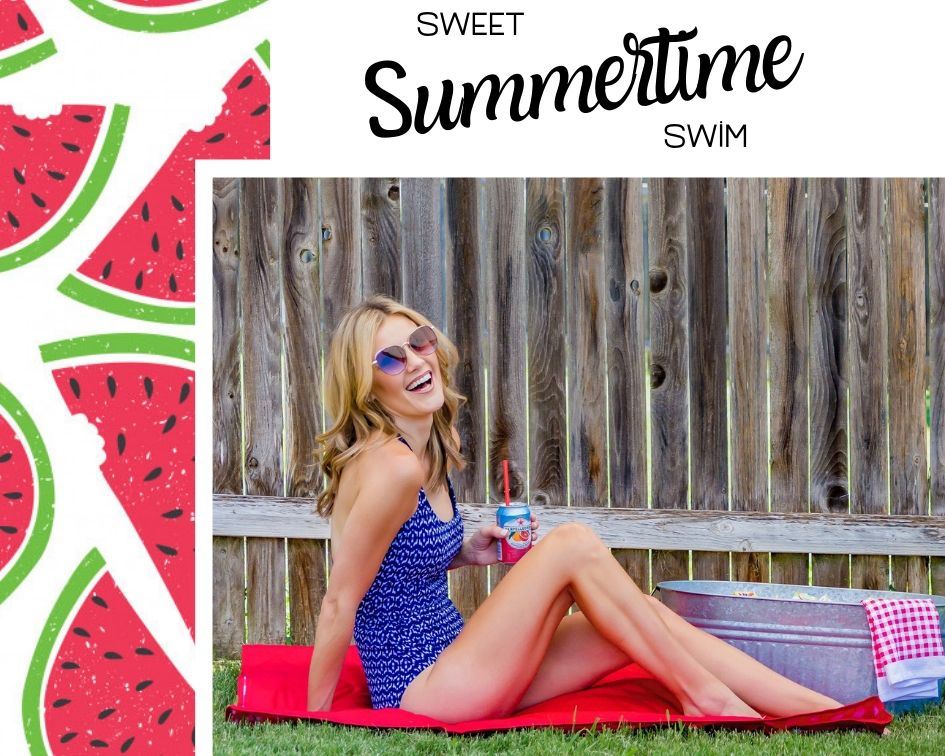 Sweet Summertime is here friends and I am so happy!!!
Summer to me means living for those long days, having a BBQ every weekend and spending all of our free time at the nearest pool, river, beach, water park or basically just any spot that has water because it get's HOT in Texas.
I found some of the cutest swimsuits for our entire family at Wal-Mart this year and I am so excited to share my favorites with you. I've always loved shopping for the boys' play clothes at Wal-Mart because they are so affordable and really great quality. If you are searching for cute, affordable everyday clothes to put on your little ones, I highly recommend checking out their selection.
To be honest, I haven't shopped for myself at Wal-Mart in ages but they have really stepped up their fashion game and now I find myself ordering things online almost once a week. SSSHHH, don't tell Trey. 🙂

I normally wear bikinis, because at 5'6 with a long torso, it can be challenging to find a one piece that does not ride up or pull down in the top. I was shocked when I tried this one on and it FIT!! If you have a long torso, the trick is to size up one for length, so that's what I did. I'm wearing a MEDIUM in this blue $19 swimsuit. YES!!! $19!! The brand is Time & Tru and they really knocked it out of the park this year with their swim collection. Below I am sharing several affordable biknis and one piece styles that I think you will love!!! Go find yourself something cute!!
---

---
---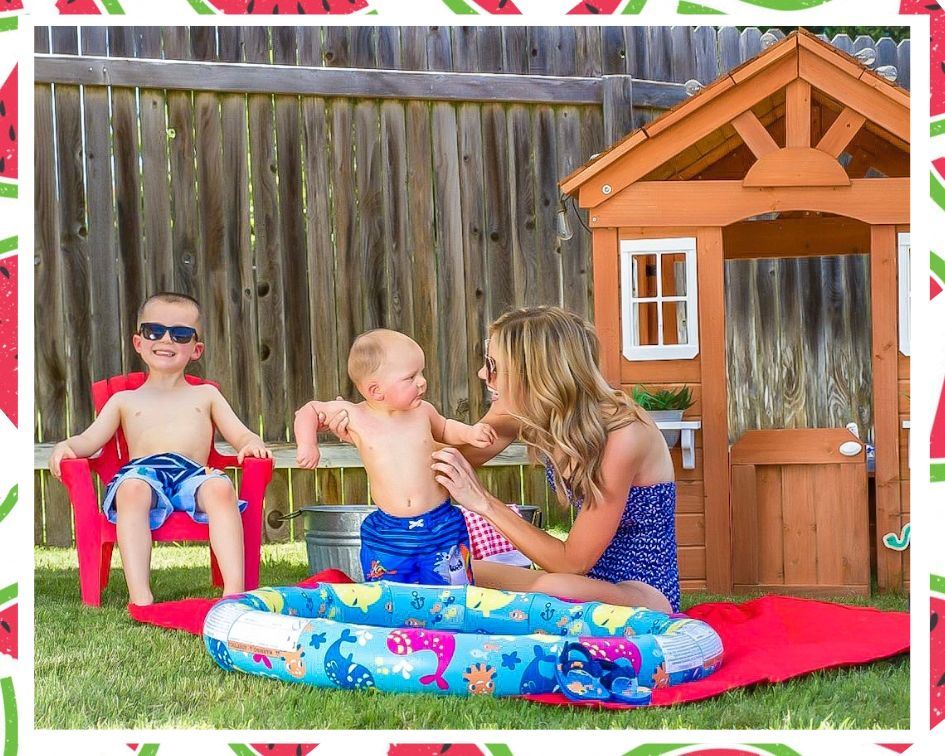 ---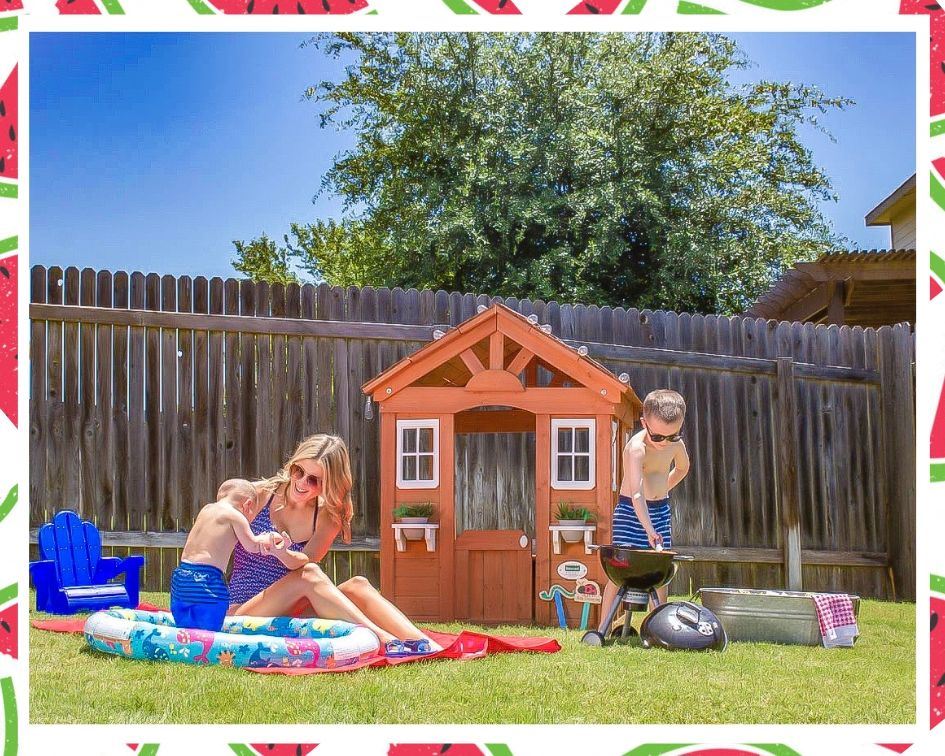 ---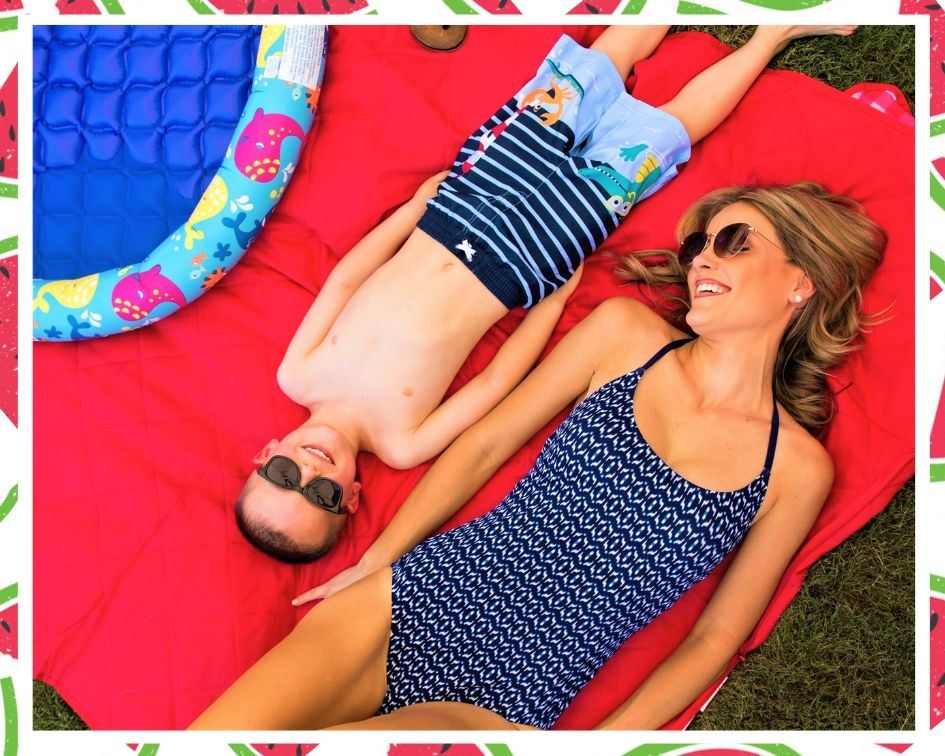 Ryder and Ryan aren't going to let me dress them alike forever so I'm taking full advantage of it now while
they are still young. Wonder Nation atWal-Mart had the cutest matching swim trunks that I HAD to grab. I could literally buy them each at least three pairs each because they range from $6 to $10. That definitely fits my budget ya'll!!!
---
---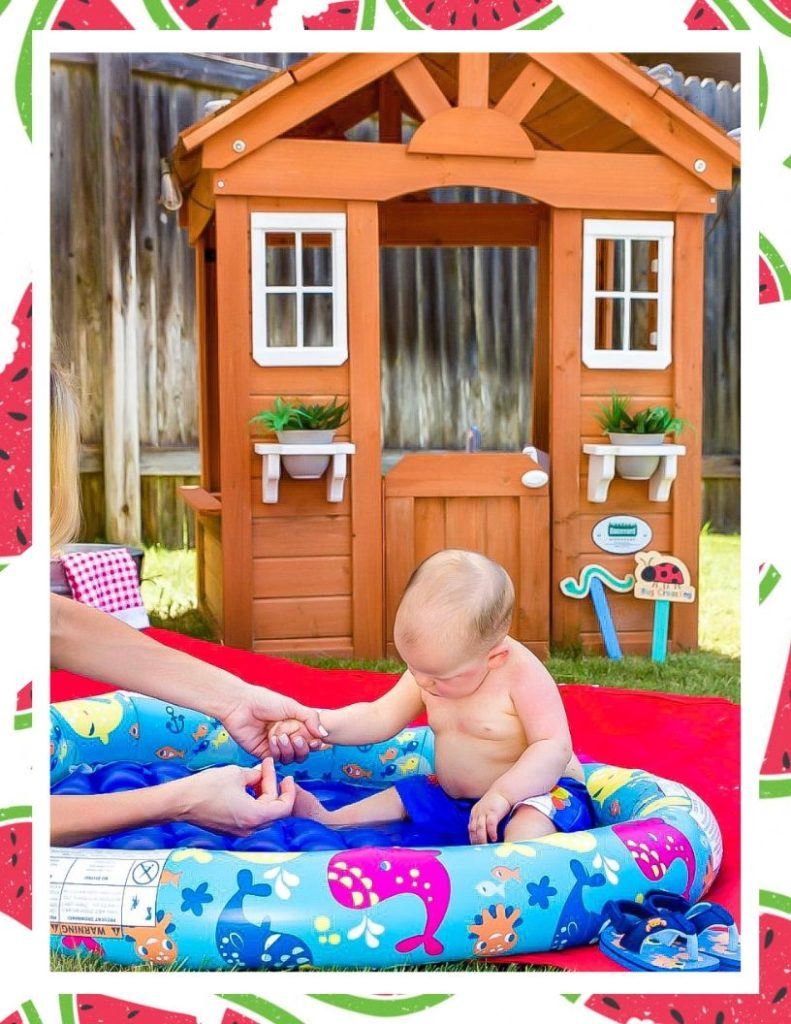 ---
---

---
I didn't forget about you guys out there!!! I have rounded up a few of Trey's picks from the men's section that he gave a thumbs up!!

---
I hope this post has helped you find new suits for everyone in your family so you can hit the nearest watering hole ASAP because it's going to be a hot one!!! Happy Summer!!!
All of the products in our Summertime setup can be found HERE or in the slider below.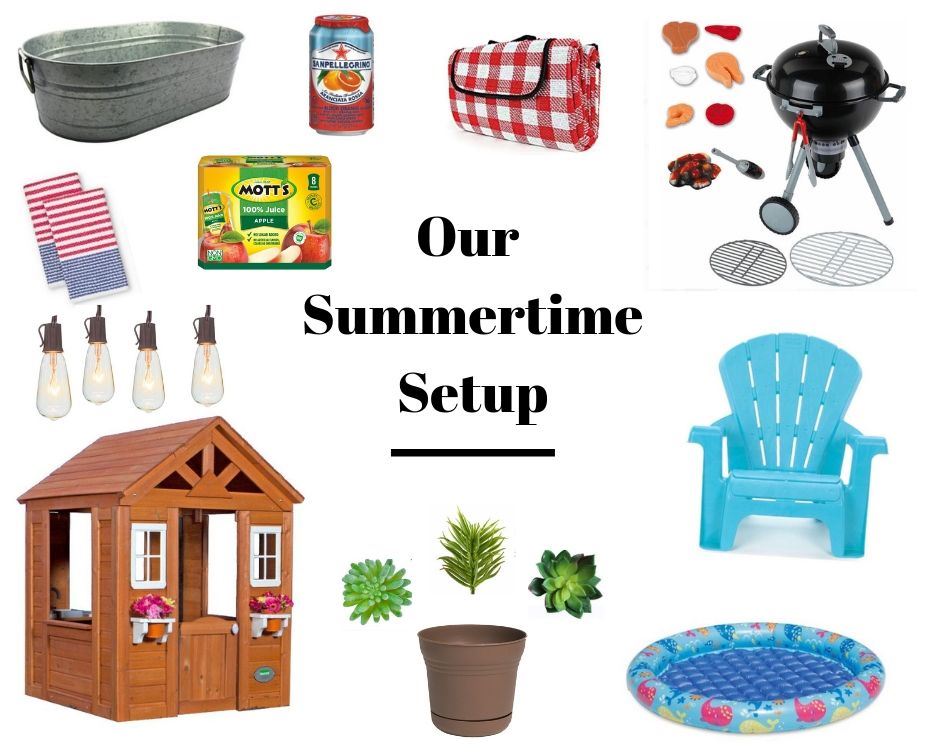 ---

---
Today's post is sponsored by Wal-Mart. As always, all opinions are my own.