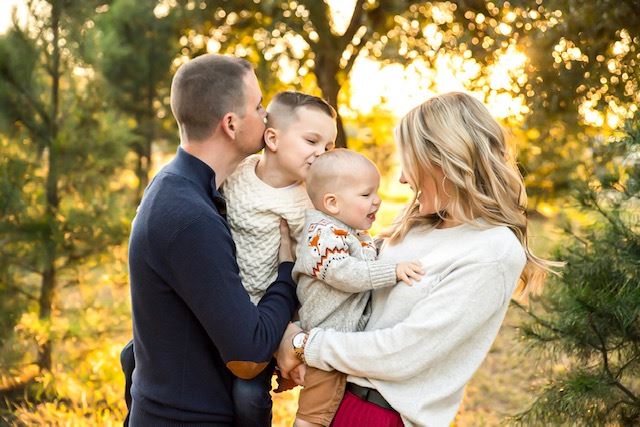 Hi!! My name is Meredith Merrill. I am 31 years old and currently live in San Antonio, TX with my husband Trey and our two little boys, Ryder and Ryan. We are a military family so that means we are constantly on the move. This is our 7th move in 10 years and Texas is at the top of favorites list.  I'm so glad you have visited me here at theseMERRILLYdays. I started this blog to help others dress for their everyday life, but in a fashionable, affordable and practical manner.  I'm a sale shopper but believe in paying a little extra for classic items that will stay in your closet forever. Since I'm from Alabama, I always stay true to my Southern roots and casual, comfortable style is what you will see me in 99% of the time. When the occasion requires it or ya'll request it, I'll throw on some heels and dress up!!!
I hope you will follow along, and that I can offer you some fashion inspiration for all the ways you want to dress. Because I love a good bargain, I'll try to post about the best sales and deals weekly. Disclaimer: I run on coffee, laughter and comfortable clothes. Oh yeah, and wine.
If you have any questions, please feel free to contact me and I look forward to seeing you around!
For inquires or collaborations please e-mail me at Meredith@thesemerrillydays.com
All opinions are my own.