---
WHAT IS MY ALL TIME FAVORITE FASHION PURCHASE FROM WALMART ?
I LOVE THESE SLIDE SANDALS SO MUCH!!!
Talk about comfortable ya'll! I mean holy smokes they are the best. Right now they are marked down on ROLLBACK, making them only $14.98!! The color I wear and pictured above is SAND. If you love the style of this slide but not looking to spend a ton of money, GET THESE! I've worn mine for 2 years and yes, they are stained, torn up at the heel and look "worn", but that's what wearing them non stop for two years will do.
---
WHAT DO I WEAR THESE SLIDES WITH ?
Usually I throw them on with denim shorts and some sort of casual top for an easy and effortless look. These are just a few outfits I've worn over the past two years.
---
NEW ARRIVAL SHOES I'M LOVING :

---
---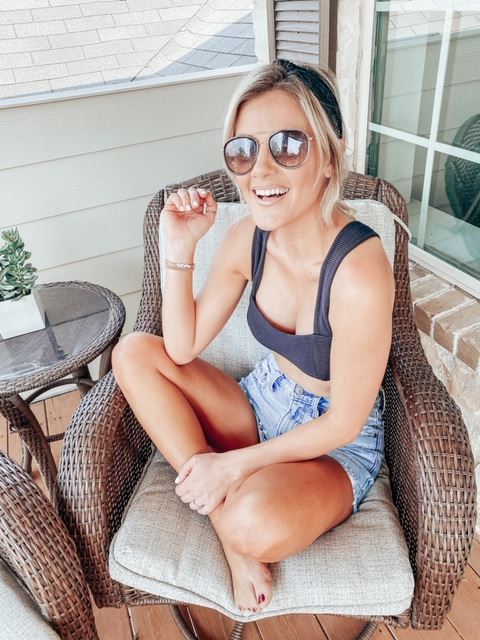 ---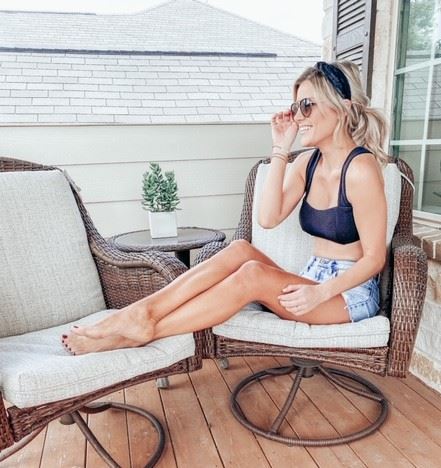 ---
I'm a 32 year woman that's a wife & mom so when I throw on a swimsuit, I want to feel cute but modest. Modesty is key for me and yes, you can have the best of both worlds. Here are a few more swim options I would totally wear.

---
WHAT CLOTHING ITEMS DO I SHOP FOR AT WALMART ?
We all have stores or shops that are a "go to" for us when there's a certain product we need, you know what I mean? If you are looking for a pair of high end running shoes, you probably have a specific retailer that pops in your head and where you plan on shopping for them first. For me, when I need new ACTIVE WEAR / ATHLETIC APPAREL / WORK OUT CLOTHES I 100% shop at Walmart and have been for as long as I can remember.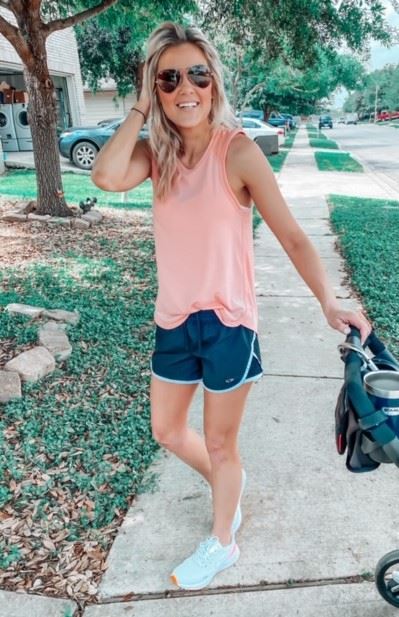 CORAL TANK TOP / BLACK RUNNING SHORTS
---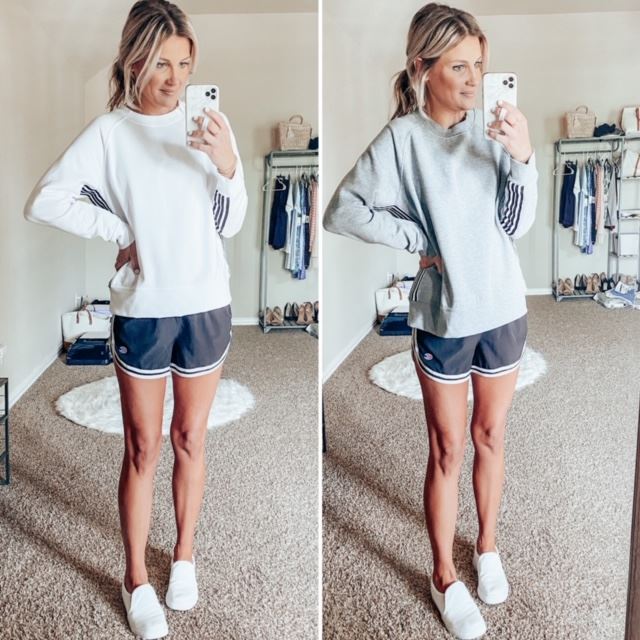 SWEATSHIRT (on clearance) for $12.96 (reg.$17)
I've had this sweatshirt for months and months and I honestly cannot believe it's still in stock. It's available in four colors: WHITE, BLACK, GREY AND GREEN.
SIZING DETAILS:
This top is pretty boxy so I recommend going up one size for your normal fit and going up two sizes for an over sized feel. In the white, I'm wearing a MEDIUM. In the grey I'm wearing a LARGE.
MORE ACTIVE WEAR STYLES TO CHECK OUT:

---
---
( CLICK THE PICTURE TO SHOP THE ITEMS IN THIS COLLAGE )
PLUS MORE HERE:

---
I just placed an order for some of these new arrivals and I'm so excited for them to arrive. I can't wait to try them out and share what I find. Have a great day ya'll and know that I'm so thankful you stopped by!
---
Click HERE to shop the Walmart tab on my blog featuring more than just my favorite fashion finds.