---
If you are a parent, then you know that having babies and kids, especially more than one, can put a massive hole in your wallet if you don't shop wisely for everything they need. And they need a lot. One of the few places I grab both of my boys necessities at is Walmart. I shop and have shopped there, for everything from baby food and clothes, to diapers, vitamins and car seats. I can pick up groceries, diapers for Ryan, the present Ryder will take to a friend's party, some tool that Trey asked me to grab and even a few things for mama, like wine and candles. And THAT, makes life very convenient. Don't you agree??
In today's post I wanted to share some of my favorite budget friendly, quality items for baby that you've got to try.
---
If you are going to be a new mom or dad soon check out Walmart's exclusive baby brand, Parent's Choice. They have this woodland themed blanket for baby boy's that I think is so cute. Below is a styled collage that would complete the room.
---
Woodland Theme Nursery Decor
---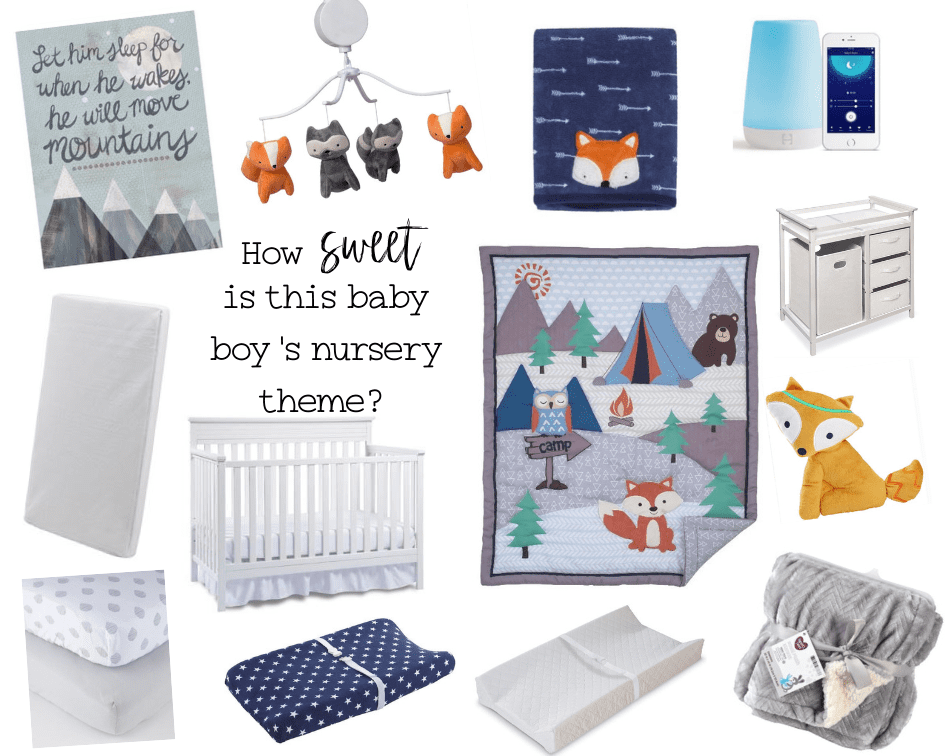 ---
shop the nursery here :

---
Walmart's brand Parent's Choice is a little more affordable than the other brands out there that are a little more expensive. I linked a few of the items that you would use for everyday use like wipes and diapers below.
---

---
Three of our favorite toys at Walmart
---
Three of our favorite toys at Walmart are the ride on train with blocks, music box and activity table that my sweet, chunky Ryan is playing with below. We have had all three toys for about five years now, that's how much we love them.
The ride on train we have is an older version, however they have come out with a new one that Walmart carries so I'm linking that one for you. The caboose is detachable so when they can finally walk or stand, they can push the train around the house. Good luck with that. I'll be sure to link a baby gate or two as well. HAHA!
---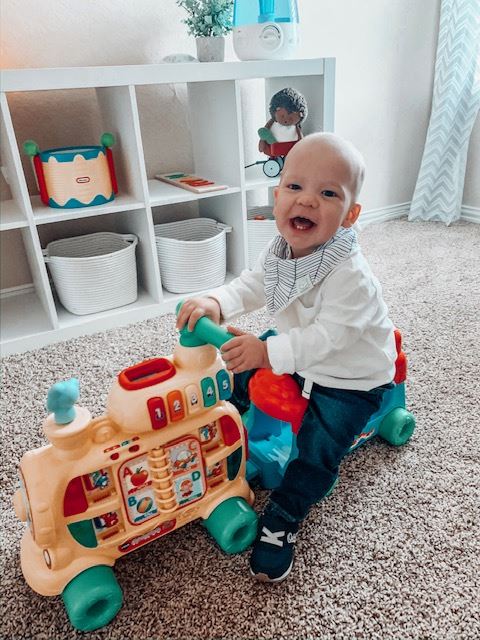 ---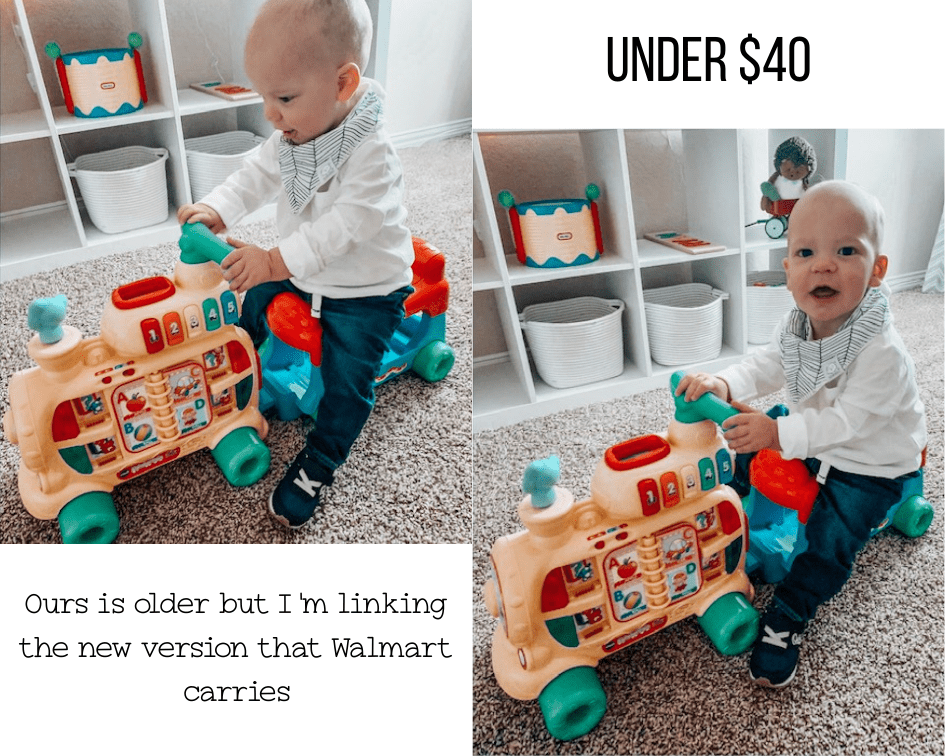 ---

---
We have actually owned two of these music boxes and both were gifts. It's only $8 so if you need an add on gift for a baby shower, stocking stuffer ideas for baby, or just want something that will keep them entertained, this music box is a winner. Both of ours have seen some love and lots of drool in their days and still work just fine.
---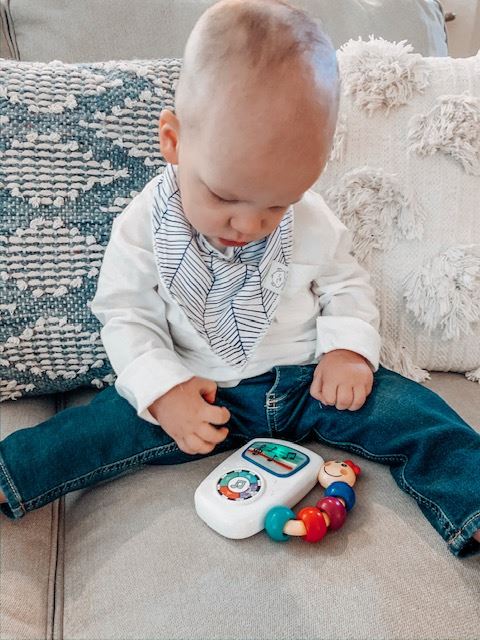 ---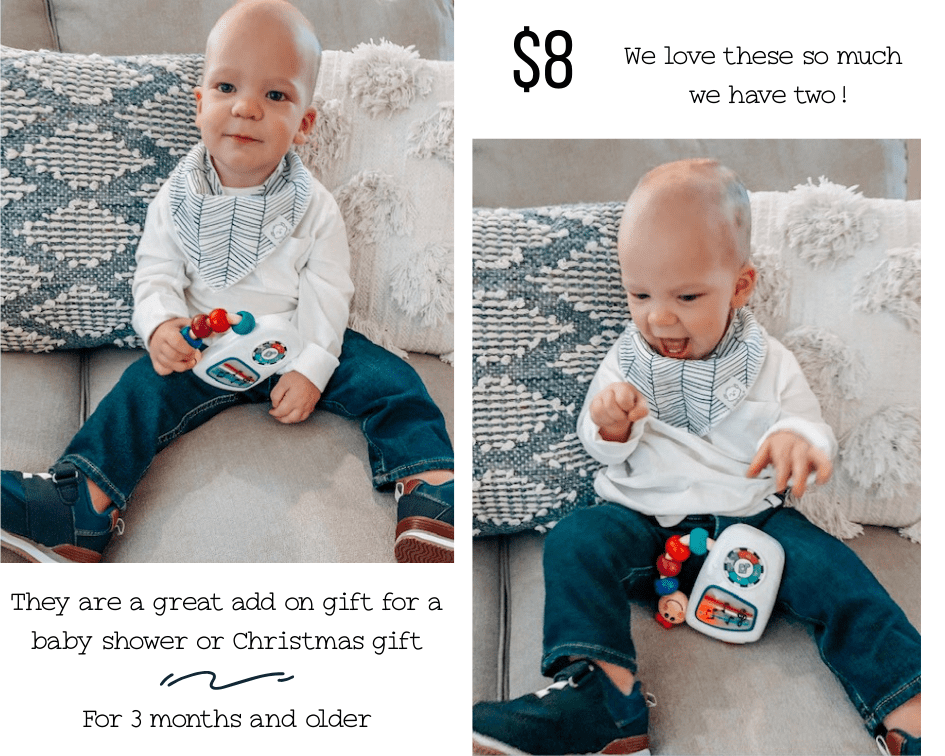 ---

---
My mom bought this wooden activity table for Ryder one year at Christmas and it's moved with us ever since. The legs unscrew from the table for easy storage and assembly. It comes with a wooden stick that beats to the plastic drum on the table, but as a second time mom, I foresee one of two things happening right now. One, he is going to bang himself in the head and / or two, my oldest will probably bang both of themselves in the head. So for now, I've just put it up until he is a little older.
---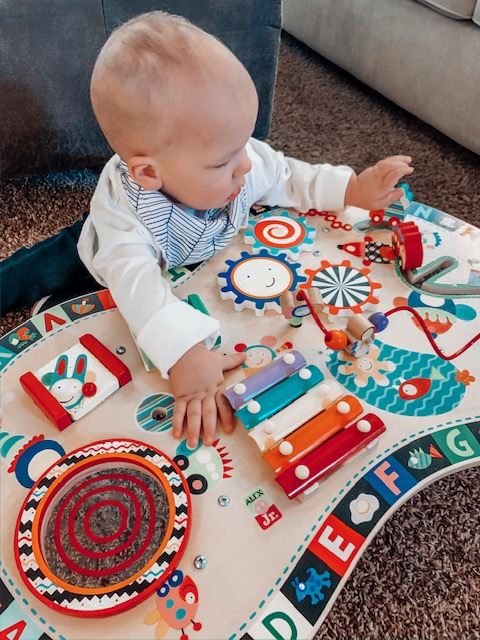 ---

---
other toys we love at Walmart

---
If you are expecting, I have another blog post with Walmart you should check out. I mean, I'm no professional over here, but from a second time mom and always trying to be budget friendly, I rounded up all of the items I think you actually need when registering for baby. Click on the picture below to check it out.
---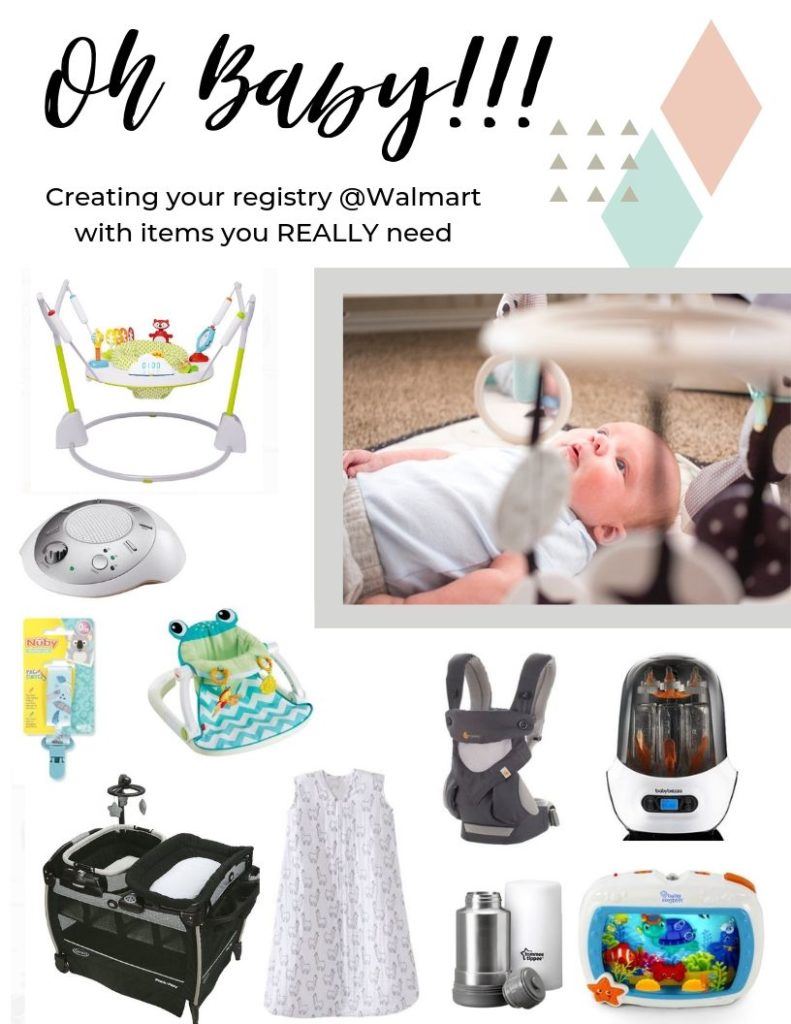 ---
Don't forget, if you are short on time and can't make it to the store to grab what you need, you can always shop through the links I provide and pick up your purchase in store. Even if it's not in stock at your store, you can easily choose pick up in store once it arrives.
Thanks for stopping by and checking out today's post, ' Budget Friendly, Quality items that you've got to try '. I hope you enjoyed checking out a few of our favorite toys that we have gotten at Walmart. And hopefully you feel better about being able to shop on a budget for your little one because don't forget, college is coming!!
---
Today's post is sponsored by Walmart, as always, all opinions are my own.