---
Hi friends! Before I share today's post : ' How to style an ombre ruana for everyday outfits ' I wanted to say that I hope you are happy, healthy and being safe for you and your loved ones while we fight this virus. It's not an easy time for anyone and my heart and prayers are with each and every one of you. I have good days where I'm positive and bad days where I just bawl in Trey's arms. It's completely normal for all of us to feel this way and I hope we all have more good days in the future. We will get through this together if we stay home and stay positive.
Moving on to more fun topics, let's talk about this outfit. My high rise denim shorts, clutch and ruana are all Walmart finds. In the past year, I've found a ton pieces from there that have been budget friendly and have ultimately ended up being staples in my closet.
I thought it would be fun to share how to style an ombre ruana for everyday outfits, so I put together this look with a few other quality items from Walmart as well.
---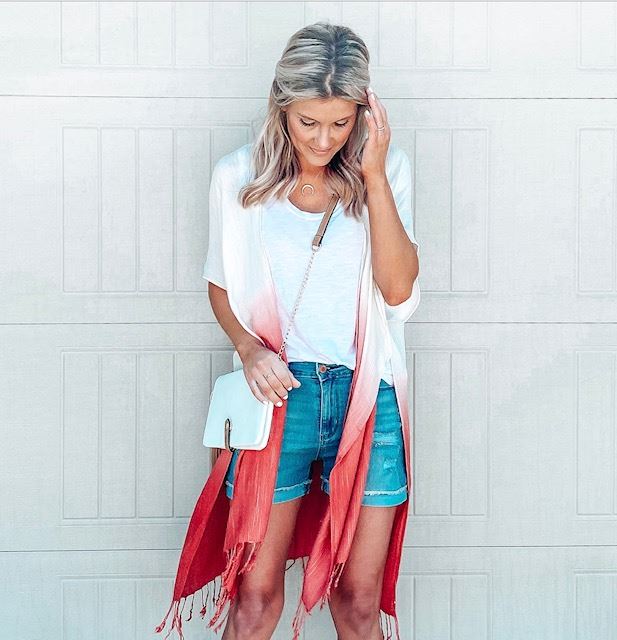 ---

---
** NOW ON SALE ** $12.50 $14.97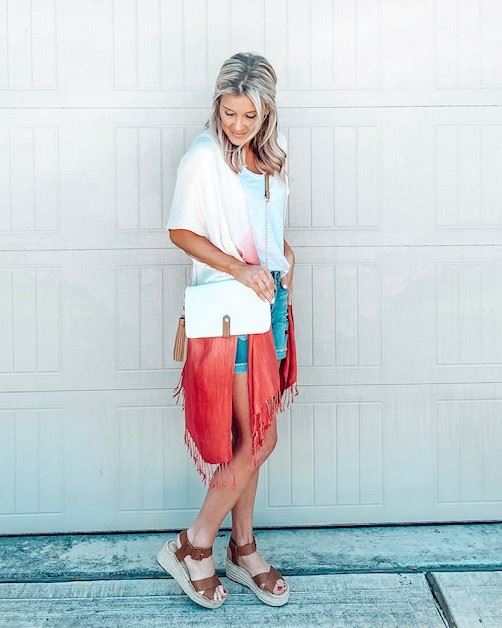 ---
less than $18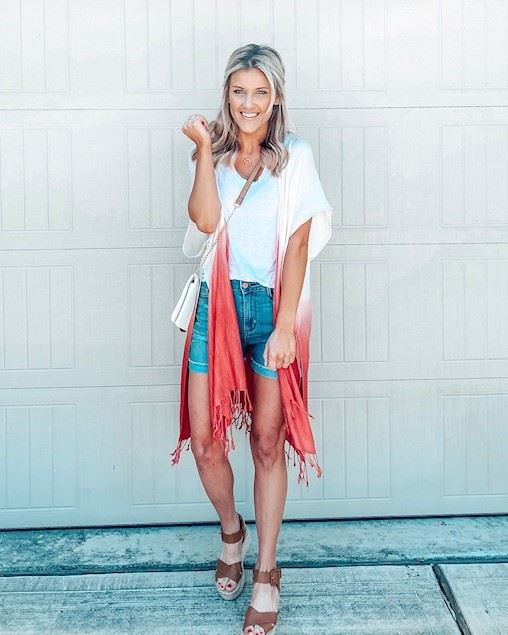 ---
SIZE & FIT :
What I love most about these high rise denim shorts is how modest I feel in them. They have a 3.5 inch inseam and completely cover my backside. The distressing isn't overkill, the stretch isn't too much and they fall right under my belly button. Order your normal size.
MY STATS FOR SIZE REFERENCE :
height : 5'6 / weight : 118
---
$19.99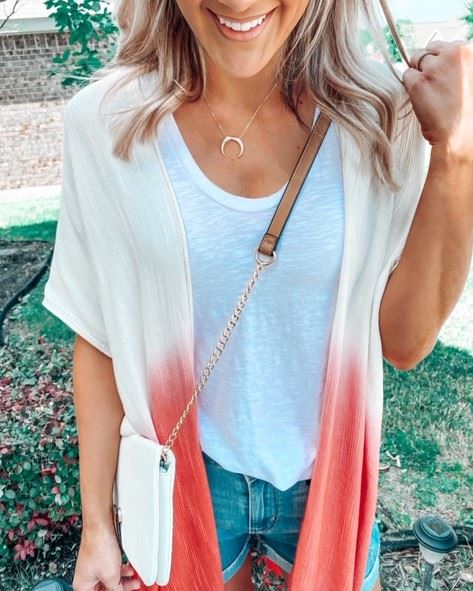 ---
$38 / also available in: TAN & ORANGE
This bag is amazing quality for being a purchase I wasn't sure I would end up liking. In other words, out of everything I ordered for this outfit, the clutch is my favorite.
---
shoe options :

---
style with cute bohemian jewelry :

---
Shop more cute Spring finds at Walmart.com and my personal picks HERE.