---
It's been a while since I've written a blog post on anything baby or child related. So I thought combining all of our must have baby & toddler products we use every single day in one post would be fun. I can't tell you how many times I've been chatting with a few mom friends and they tell me about a genius mom hack or product they love and when I get home, end up buying or doing it myself. I mean, that's what friends are for, right??

Right!!

So if you have been in search of a baby or toddler bath seat, something to organize everything for the bath tub, a walker that is great for toddlers…. keep reading!
---
Toddler Items We Use Everyday

---
The Best 3 in 1 Walker

---
I honestly do not know where we would be without this thing!! Ryan absolutely loves this walker and honestly, would not be able to get around if we didn't have it.
It is a three in one walker which means you can use it three different ways. Ryan likes to push it from the top, however you can adjust the knobs on the side where the child can hold the handle from the bottom. Lastly, it's great to use when they are much smaller as a play station.
---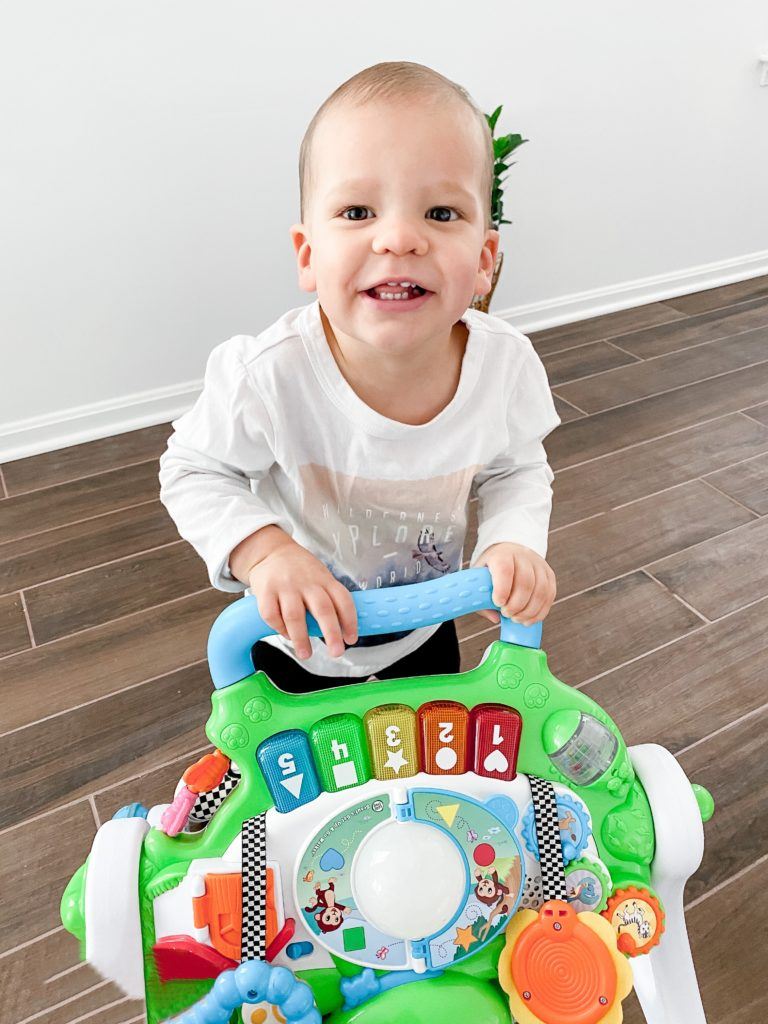 ---
A Car Seat You Can Use Forever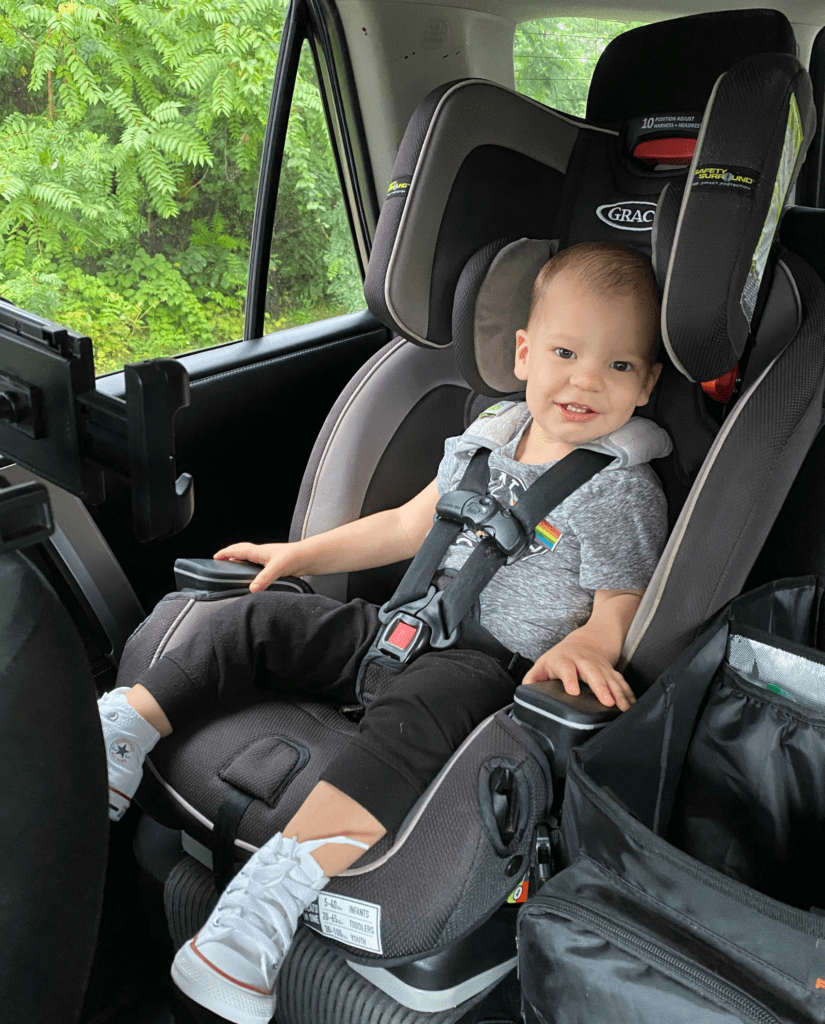 ---
In celebration of Baby Safety Month, Walmart has marked down a ton of baby & toddler items for a limited time. I found the car seat that we have been using for almost six years on sale. I remember thinking it was so pricey five years ago but now that we have been able to use it with both boys, the price was well worth it.

---
A Stroller That Looks Great, Works AND Fits the Budget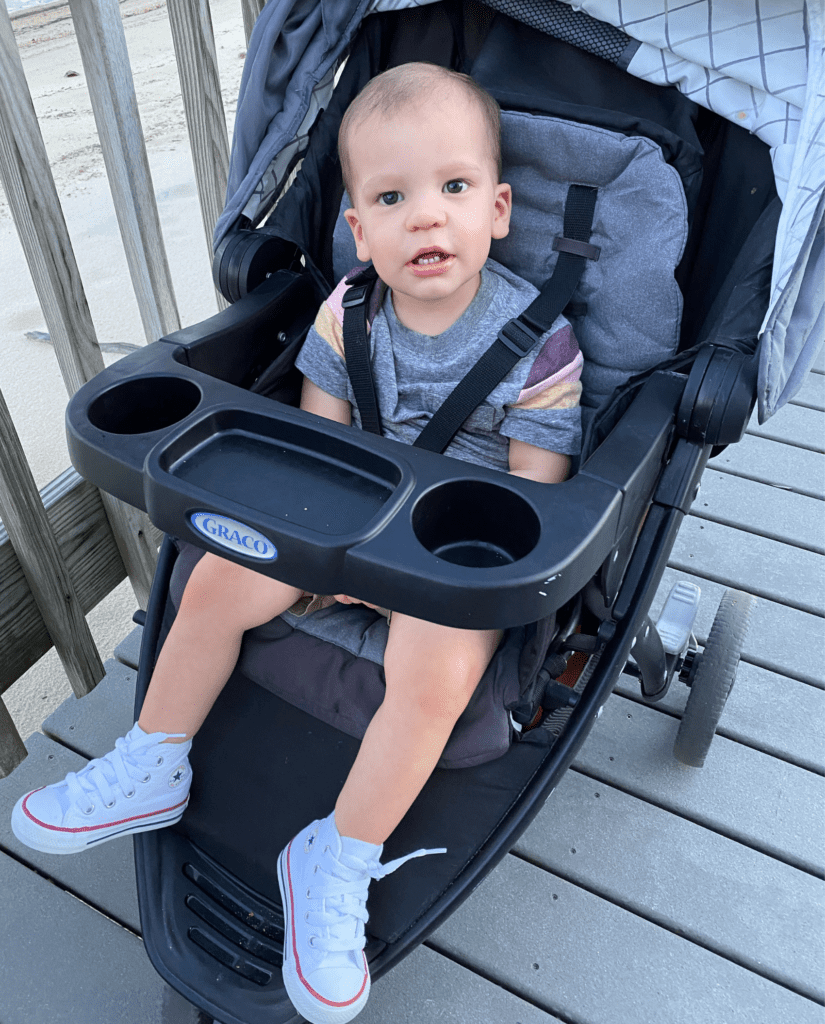 ---
We have owned a total of two strollers in six years of having two kids. Both strollers are from the same brand and I've been really happy with them. If you are a mom then you know there's a difference between baby gear that is luxury and baby gear that is just cheap and you wish you would have never bought it. I would consider these a little above a good medium. It looks nice, swivels for easy turns and is very affordable at under $200.

---
Bath Time Essentials
I'm not a fan of all the large baskets, buckets or nets that claim to organize toys for the bathtub. They always end up creating more of a mess or are so bulky and large that it completely defeats the purpose. I found this adjustable storage basket that lays right on top of the bathtub and stores the toys, soap and cup we use to rinse off. If it gets dirty, I just take everything out, spray a safe cleaner all over and rinse with hot water.
Baby Bath Seat / Adjustable Storage Bath Caddy / Tug Boat Bath Toy / Baby Wash / Similar Bath Cup
---
---
Everything we use for Bath Time :

---
More Bathroom Items Pictured Above :



---