Hey ya'll!! I hope the first part of your week has been great. Today I wanted to share three pieces I would consider absolute staples for your closet. These three Spring staples are items you can style several different ways. You always need a good starting point when creating an outfit and the options are literally endless when starting with one of these.
If you have been following me for a while, you know I like to pair high priced items with affordable options to make my wardrobe more versatile. What I mean is, I don't feel bad purchasing a pair of clear sandals that are $80 because I know I can style them with my favorite $8 tee shirts or white jeans from Walmart that are under $25. When adding something to your closet, the best advice I can give is make sure you can style it more than 3-5 different ways. If that's possible, then you have my vote!! So here are my top Spring picks for you to shop. Enjoy!!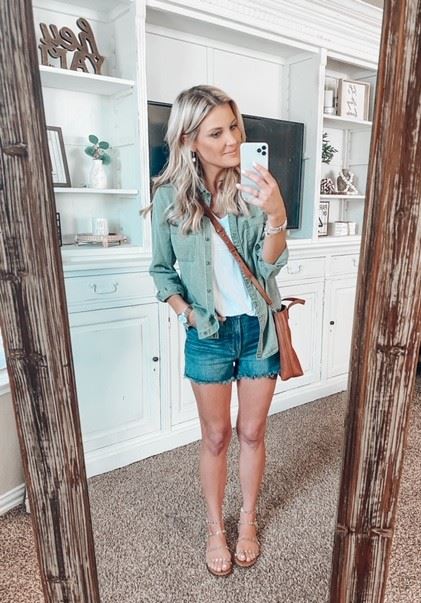 Outfit Details:

---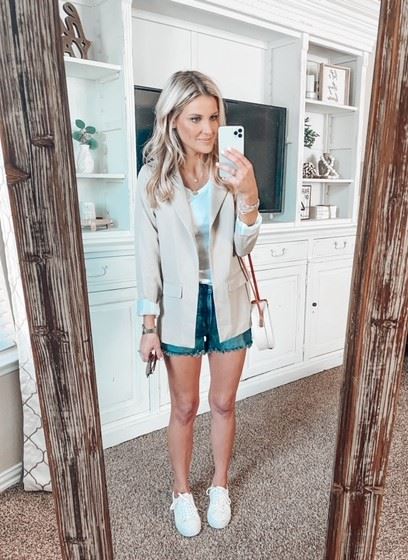 Outfit Details:

---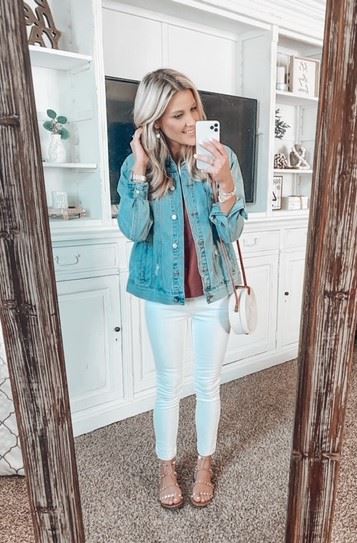 Outfit Details:

---
Jewelry I'm wearing :
My sweet friend Jessica from www.reefrainaria.com creates both of these boho style pieces. She is super talented and I love everything she sends me. The rosewood bracelet set comes in a ton of other color choices and the white earrings add the perfect Summer touch to any outfit. She gave me a special discount code to share with you that will apply 10% off your purchase. Use code: MERE10
---
---
---
Thanks for stopping by!!!
---
Shop all of my outfits HERE!!