I'm sharing the top 5 sellers from August, week 1and you won't believe it, but every single item is from Amazon. They really do have the cutest things and my favorite is that not everyone is wearing the same thing. Yes, we are all grabbing stuff from Amazon, but you don't see it on every single person around you.

If you missed out on any of these items, I've got sizing details and how to wear the items, below. Happy Sunday friends! I can't wait to see what ya'll grab this next week and THANK YOU for being here, on my site, taking the time to read this post and shop through my links. I truly enjoy what I do and I'm so thankful for ya'll.
NUMBER ONE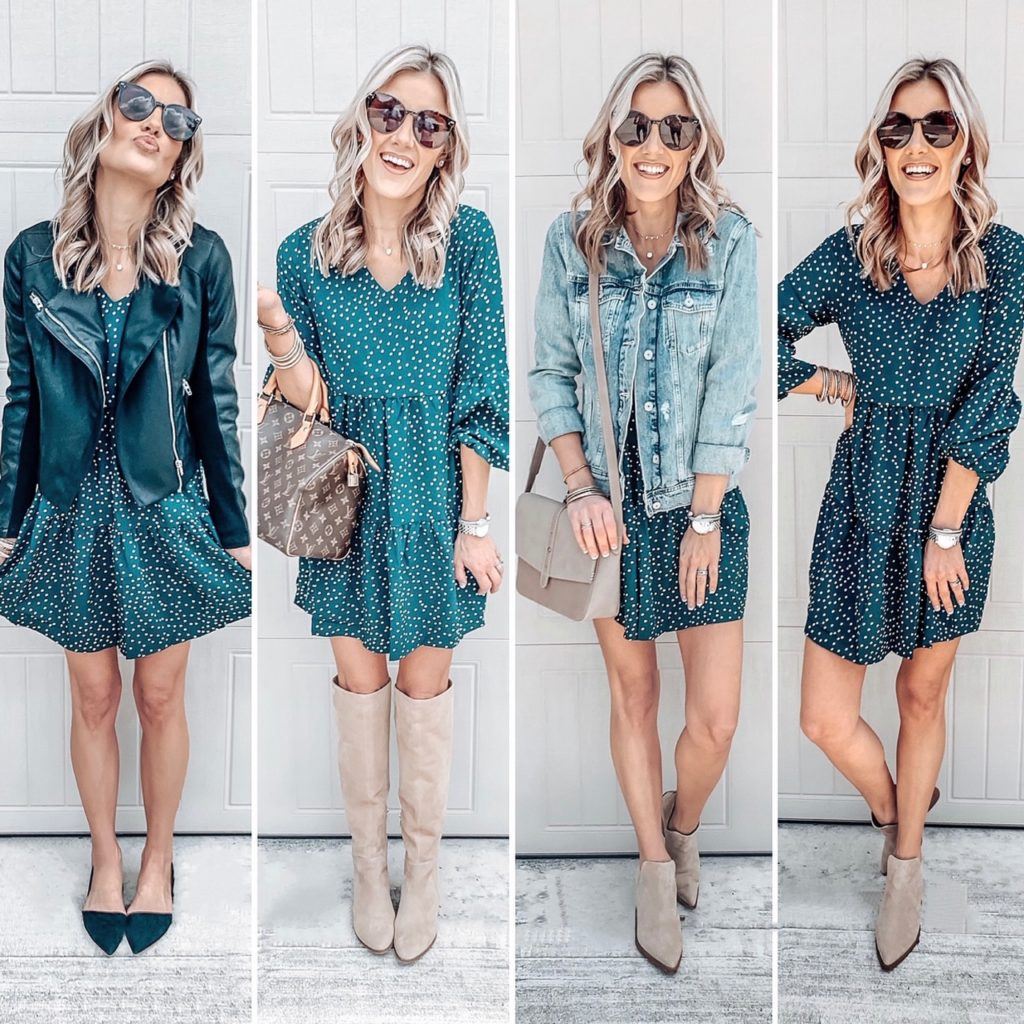 Green Polka Dot Dress : This dress was a top seller with ya'll and I am so so glad because it really is adorable! It is supposed to fit a little oversized, so don't panic when you pull it out of the bag and it seems huge. I'm 5'6 with a long torso and it wasn't too short for me, even with a slight heel on my boots and booties. I shared an option to wear flats with this dress if you feel more comfortable, go with that option. I chose black pointed flats, however you could also do nude pointed flats as well.
---
What I'm wearing with the green dress :

---
The long sleeve green polka dot dress is available in long sleeve, short sleeve and sleeveless styles, like the blue one I have on below. I'm wearing a small in both dresses.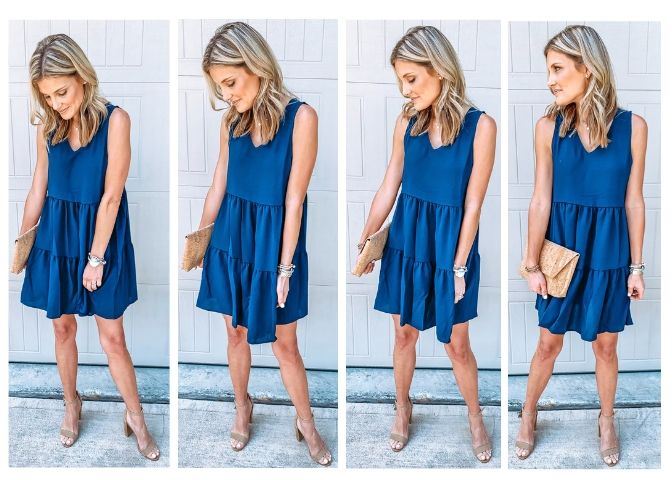 What I'm wearing with the blue dress :

---
NUMBER TWO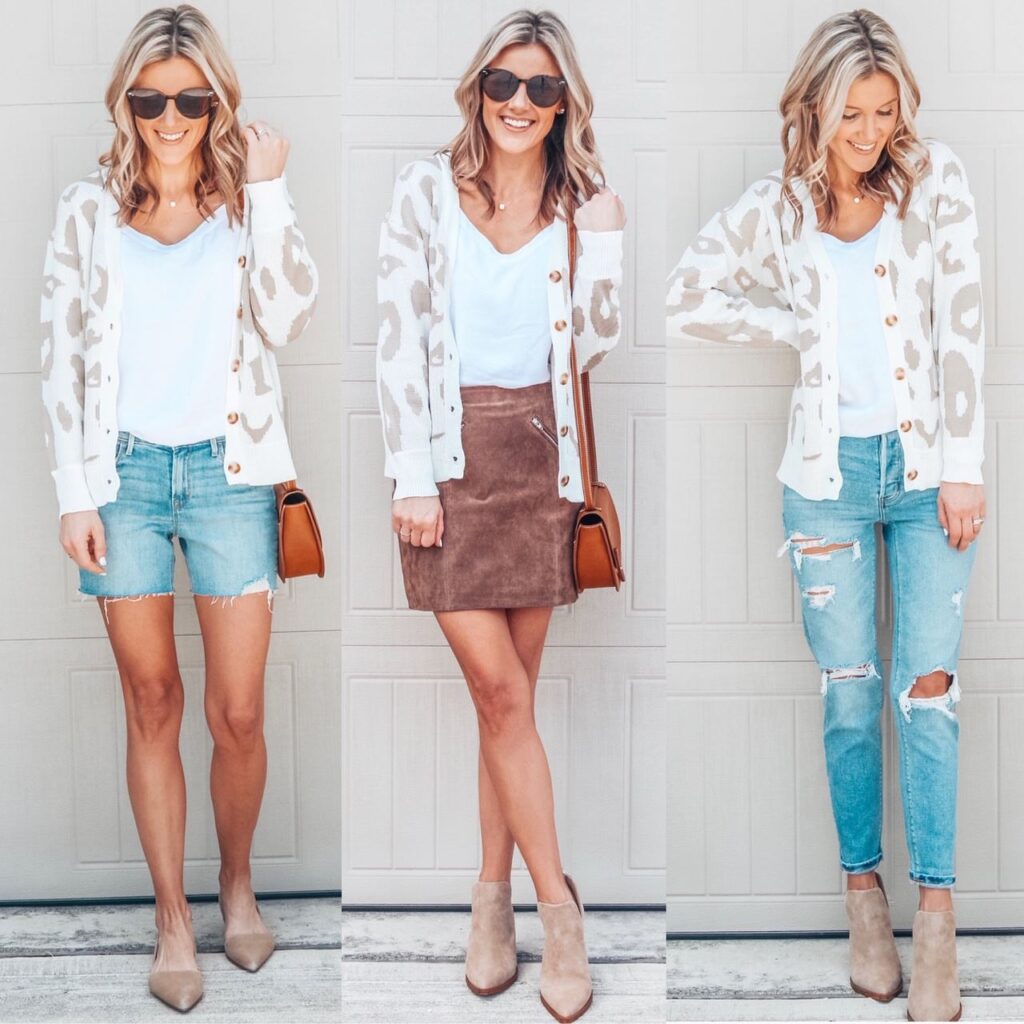 Leopard Cardigan : I wasn't sure how this cardigan would fit when I saw it online and if I'm honest, it gave me the grandpa vibes at first, but decided to throw it in my cart and try it in person. It's definitely not a grandpa cardigan if you style it the correct way. I added a white cami underneath to give it a little feminine detail and grabbed my normal size small. If you want it more oversized than I have, go up one size.
What I'm wearing with the leopard cardigan :

---
NUMBER 3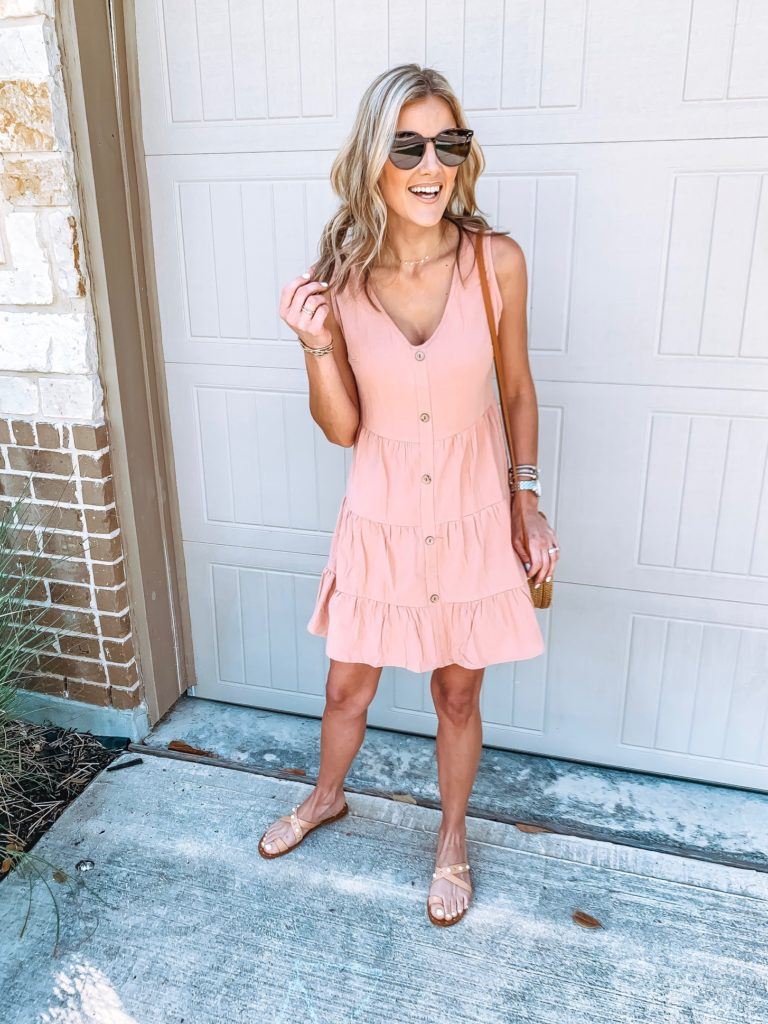 Pink Ruffle Dress : This dress runs true to size, I'm wearing a small and it's another one of those Amazon finds that I was hesitant to buy but decided to give it a chance and I'm so glad I did. It's perfect for Summer, comes in several colors and you could even layer it with a cardigan in the Fall and pair it with booties. If you are going on vacation, I would absolutely grab this dress to take with you.
What I'm wearing with the pink dress :

---
NUMBER 4
COFFEE Graphic Tee: Amazon ALWAYS has the best graphic tees and this one is a favorite of mine because it encourages mom's to make it through the day with a little help from caffiene (haha!) and it's very soft. It is true to size, I'm wearing a small and it has great length on it as well.
What I'm wearing with this graphic tee:

---
NUMBER 5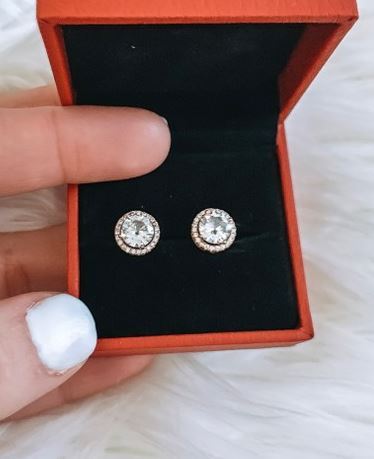 Rose Gold Stud Earrings : This top seller is my favorite of the 5. I've worn a lot of stud earrings in my time and these are so gorgeous ya'll. I bought them on Amazon Prime Day and I've had them on every single day since. You can choose from the rose gold, silver or traditional yellow gold. I have the rose gold option.
You can also purchase the matching necklace if you have the earrings already or the set if you do not :

---
Click HERE to shop all of the categories from Amazon.
I hope you enjoyed reviewing the Top 5 Sellers from August week 1 with me!! Thank you for stopping by!!
This post is not sponsored by any retailer or brand and as always, all opinions are my own.