It's that time of year when everyone is thinking about having family pictures taken and I know firsthand how stressful that can be. I mean, first you have to pick a color scheme, then find everyone's outfits and most importantly, YOUR outfit. I always start with what I want to wear and then go from there. So I'm here to help and show you a few outfits that will help you know what to wear for family pictures this year.

I polled everyone on Instagram and the color scheme most of you requested I style was neutrals. I prefer neutrals myself because one, it doesn't take away from what matters most, your family that is in it. 🙂 Secondly, neutral colors aren't overpowering and if you mix them with the right scenery (Ex. greenery in the background, Fall adorned trees in their red, yellow and orange colors, blanket scarves for sitting on, etc.) then they will naturally pop and end up photographing really well.
I've put together six style boards that I hope will help you pick the right outfit for everyone in your family, except maybe little girls. Sorry ya'll, God made me a boy mom!

Lastly, I tried to stick with the retailers that you told me you shop at most, while sticking to reasonably priced items for everyone's budget. The pieces I selected can be worn more than once, so that was kept in the back of my mind as well. Hope you love them!!

Family Style Board Number 1
Neutrals with red and bold plaids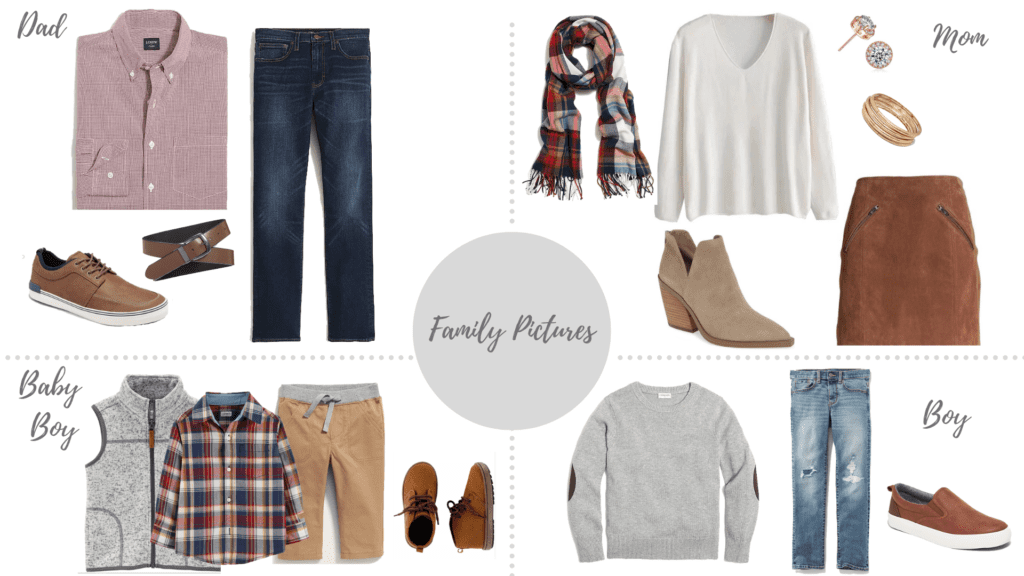 DAD


---
MOM


---
BOY


---
BABY BOY


---

Family Style Board Number 2
Neutrals with crimson and navy blue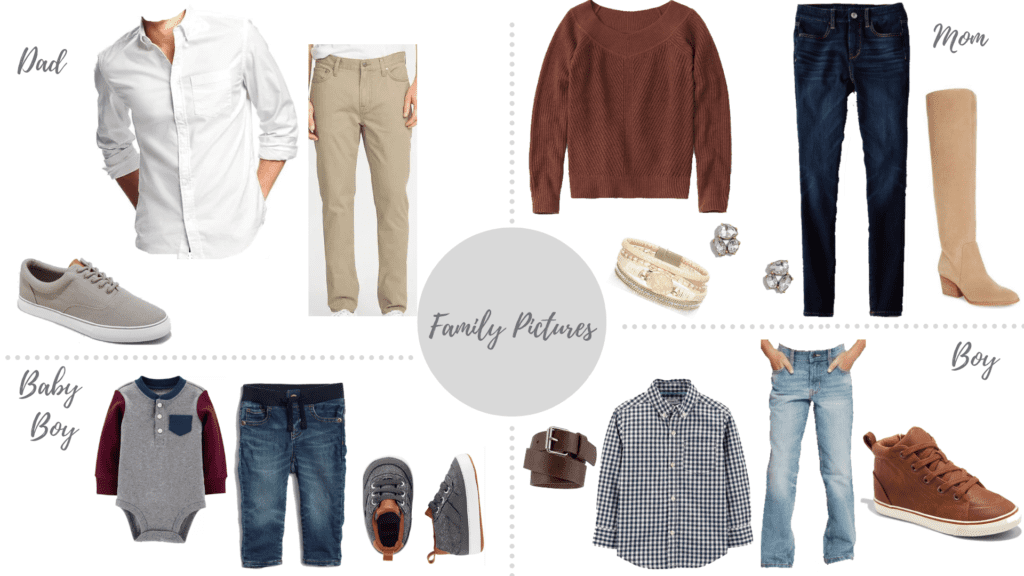 DAD


---
MOM


---
BOY


---
BABY BOY


---

Family Style Board Number 3
Neutrals with green and navy blue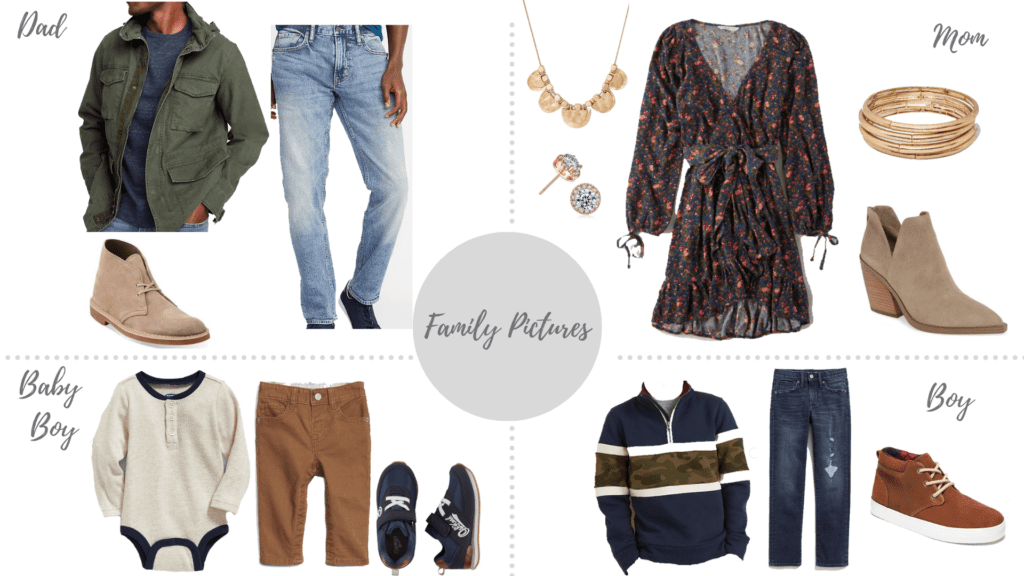 DAD


---
MOM


---
BOY


---
BABY BOY


---

Family Style Board Number 4
All Neutral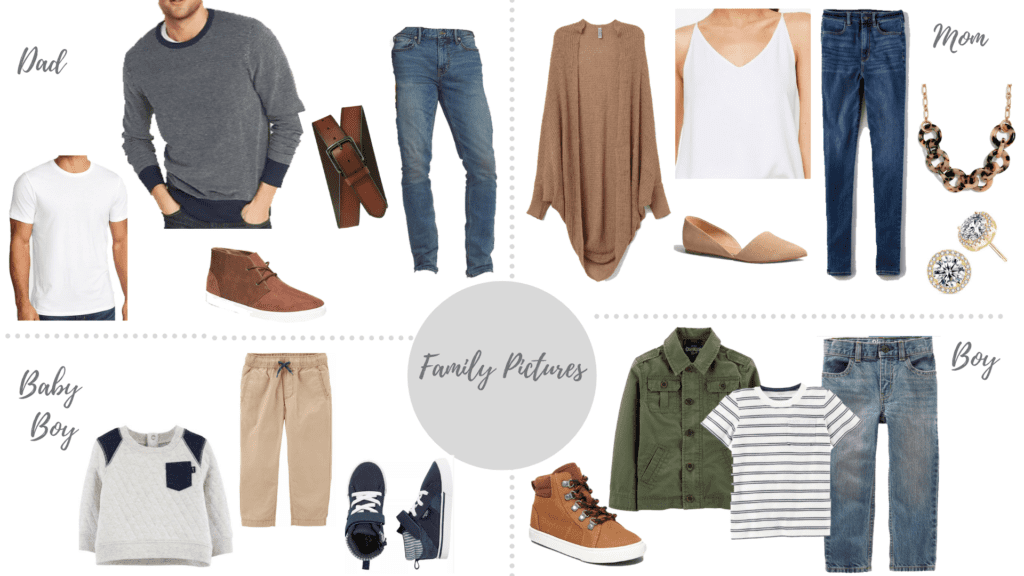 DAD


---
MOM


---
BOY


---
BABY BOY


---

Family Style Board Number 5
Neutrals with camel and navy blue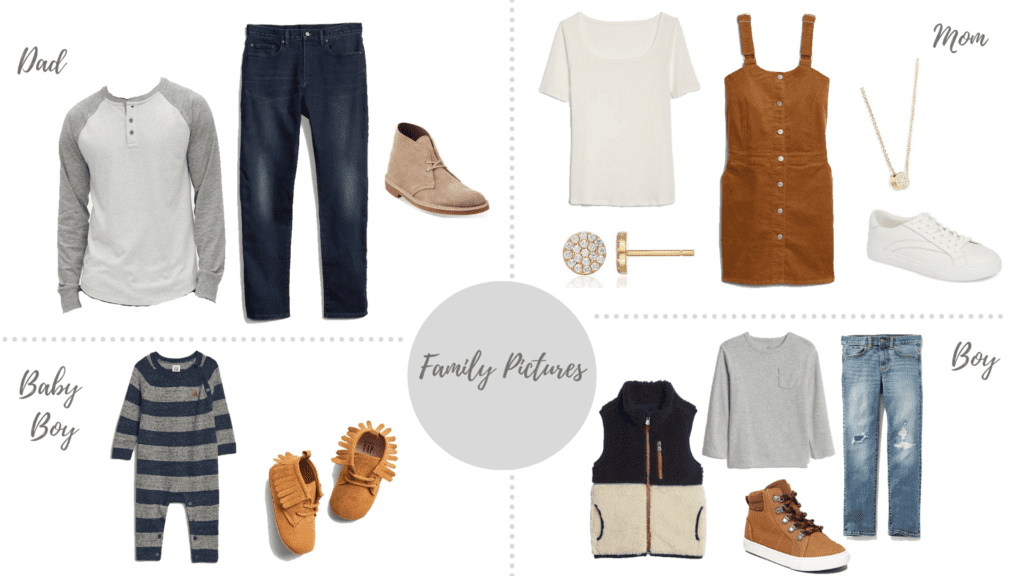 DAD


---
MOM


---
BOY


---
BABY BOY


---

Family Style Board Number 6
Neutrals with mustard and camel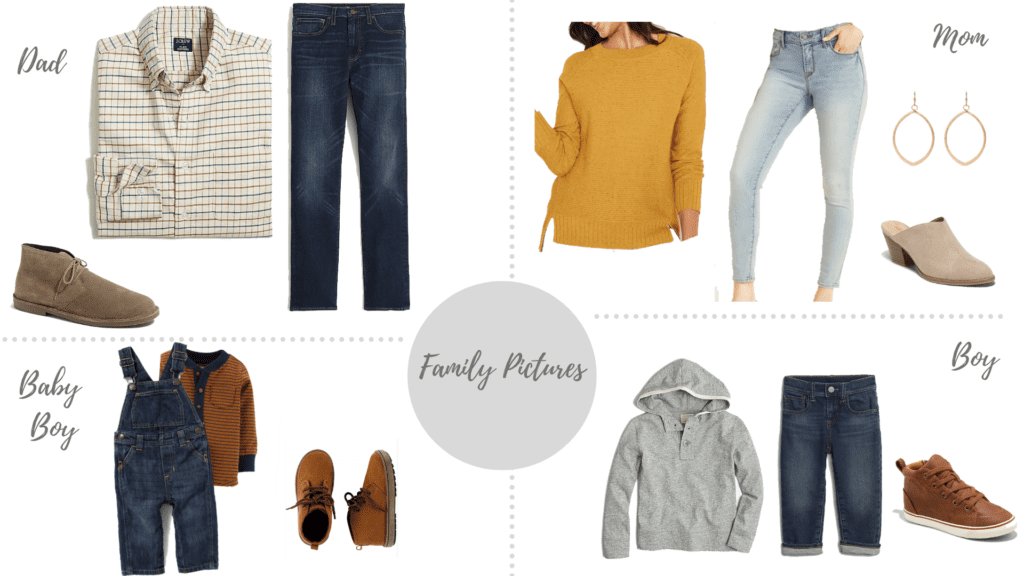 DAD


---
MOM


---
BOY


---
BABY BOY


---

---
Using props in your family pictures can sometimes be a little cheesy, but there are a few that I really like to add that are fun and realistic and can say a lot or add a lot to your picture without a lot of effort.

Letter Board : You can say anything you want to with a letter board. Make it cute and have your little one hold it with " Hey there Pumpkin" or "Happy Fall" or anything you want to.

Blanket Scarf : I like to use these scarves to lay on the ground and sit on. Last year we used one to lay Ryan on while our photographer snapped the most amazing shots from above.
---

Red Wagon : What's cuter than a baby that's all dressed up, sitting in a little wagon with pumpkins and leaves arranged on the ground and giving you the biggest cheesy smile?? Not much. 🙂

Faux Fall Plants : If you need to add color or texture to your pictures, bring a Fall flower that will match your color scheme. I wouldn't recommend picking something that will stand out too much and take away from your pictures or the people in it, so choose something that will match without being too matchy matchy.

Milk Crate : These are great props for a young toddler to sit on or prop their feet up on. You could drape a blanket scarf over the top and set a pumpkin there or your letter board.
---
Girl Outfit Options
---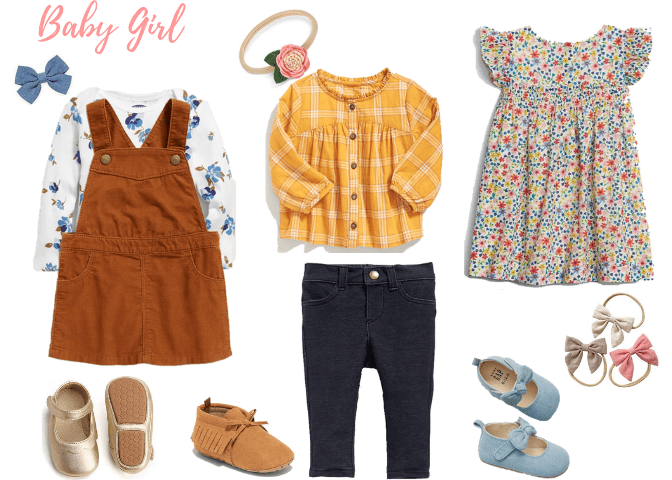 ---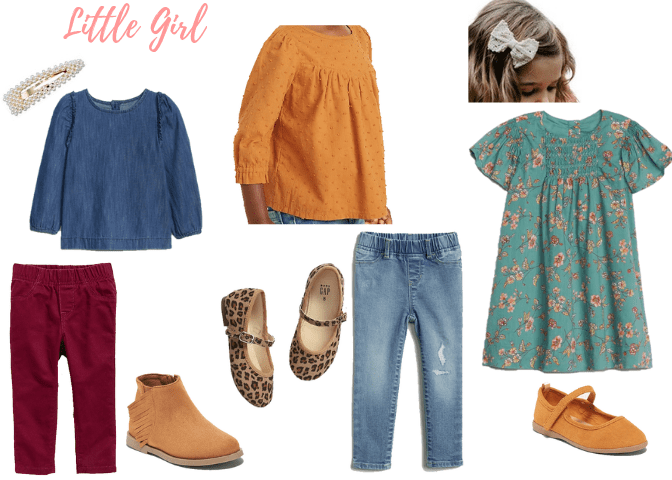 ---
I hope this post helped you decide on what to wear for Fall family pictures this year and that you found outfits for everyone. This post is in no way sponsored by any retailer or brand. I handpicked all of these items for you and I hope that you can find something to complete your family pictures. "Say Cheese!!!!!!"