---
I've needed to write an updated blog post on my daily makeup routine for a while now and I finally got around to it this week.
I even filmed a speed makeup video of me applying all of the products I use on a daily basis so you could see how the whole transformation goes. And yes, it's a transformation. See below!
---
---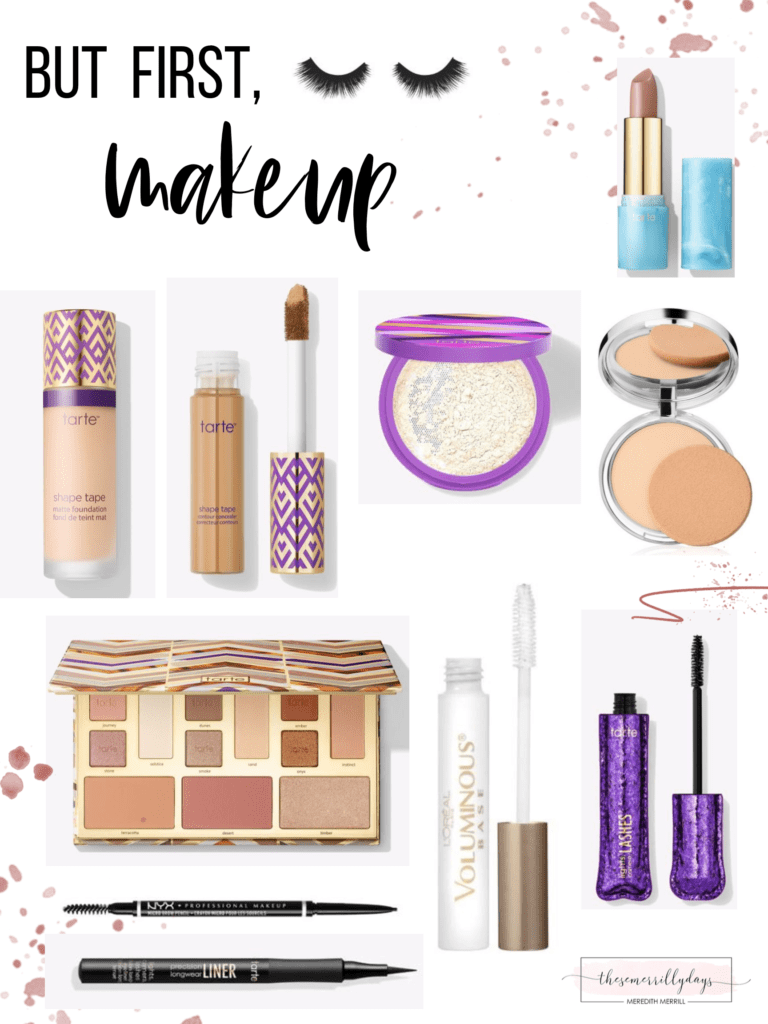 ---
Below is a list of all the products I use for my daily make up routine. I've also listed the color I use below the name of the product itself.
---
All of the products I use when applying my makeup :
---
---
color : Light Neutral / 22
---
color : Light
---
color : Translucent
---
---
color : Stay Golden
---
color :
---
---
---
---
color : Taupe
---
color : Plum
---
color : Beach Babe
---
---
---
** other makeup products I've used in the past and love **

---
Be-YOU-tiful
---
If you would like to see what beauty products I use, such as face wash and moisturizers, click HERE.
---
I hope you enjoyed viewing and reading about my daily makeup routine because I had a lot of fun putting it together. Stay tuned for a hair tutorial in the near future!! Thanks for stopping by!