---
Hey friends, guess what??? I have one room in our new house that is 90% together and it's NOT the kitchen!!!
If you have been following me on Instagram and watch my stories or check my posts, you'll know that I haven't really completed any space but that one. AND it' still lacking a few things, but you get the point.

When decorating each space in this house the question I keep asking myself before diving in and just decorating how I want or adding things to fill a space is, "What do you want from this room?"

My answer : " A simple & functional toddler boy's room "
---
The driving factors for each space has been light and bright, meaning no dark furniture or pieces that overwhelm a room. Secondly, it must be functional, meaning nothing is in a place simply for looks. It must have a reason and lastly, keep everything simple.

To create that for a toddler boy's room was actually a breeze. I used all white furniture with pops of color in the toys to stimulate his little eyes. Rope baskets store the toys he will play with while also giving him access to them without my help.
---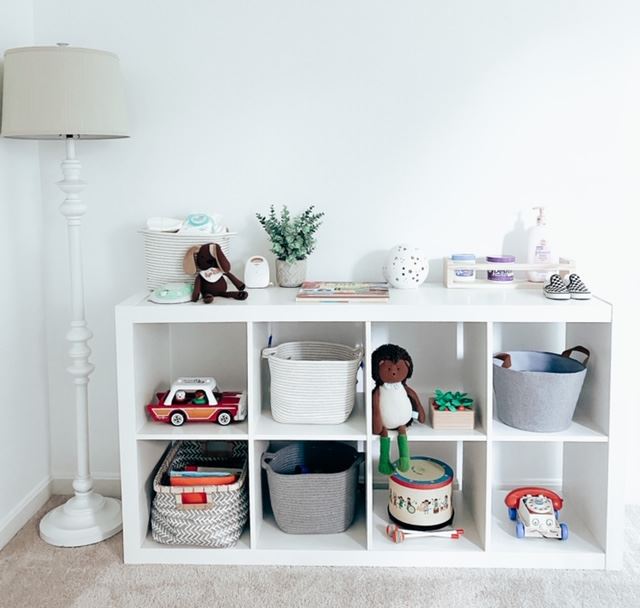 ---
I found some of the cutest retro toys from Amazon and both boys have enjoyed playing with them. There's something about seeing toys that I and my age group alike played with as kids being transformed and brought back to life.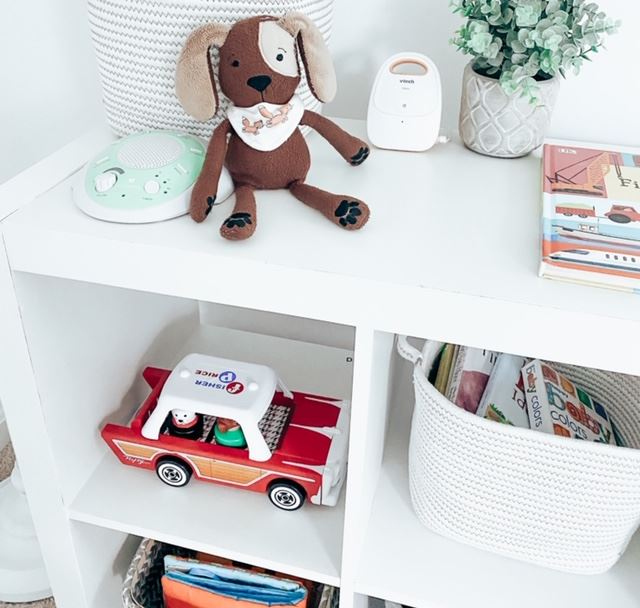 ---
FURNITURE :

---
I purchased a new crib from Crate & Kids for Ryan because the white Jenny Lind one bit the dust. We loved that crib and started out using it with Ryder. If you like a simple style crib with a more affordable price tag, I would highly recommend it for $199.
I love that the new crib will transform into a toddler bed when Ryan is ready, plus you can purchase the rail so they won't fall off separately. One more awesome feature about this crib is that years down the road, I mean a really long time from now, it will also transform into a full sized bed. The conversion kit is also sold separately so I went ahead and grabbed it in case they don't sell it anymore, you know, a really long time from now.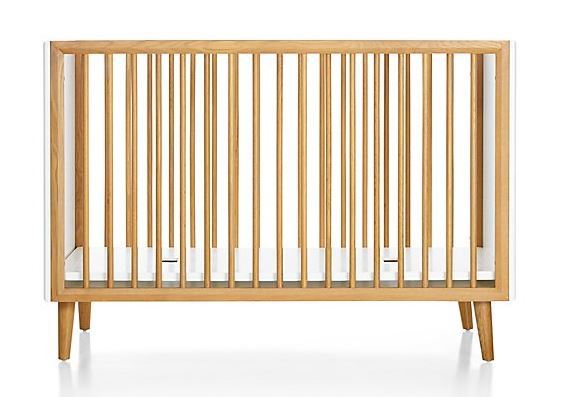 ---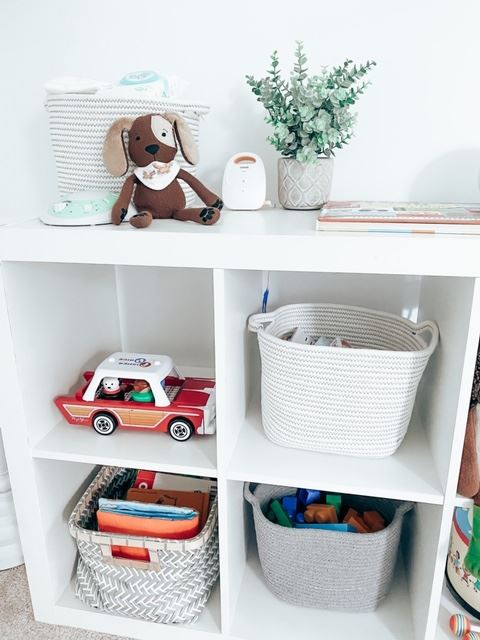 ---
BASKETS :

---
TOYS FOR TODDLERS :

---
TOY KITCHEN (similar) / WOODEN FOOD / WOODEN COFFEE SET

---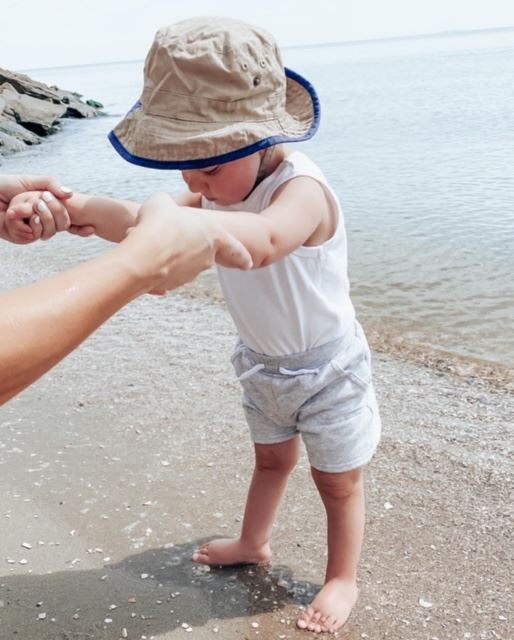 ---
WOODEN FOOD SETS :

---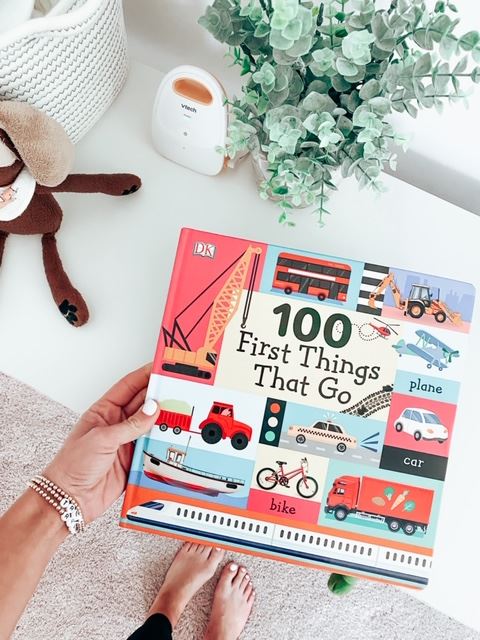 ---
---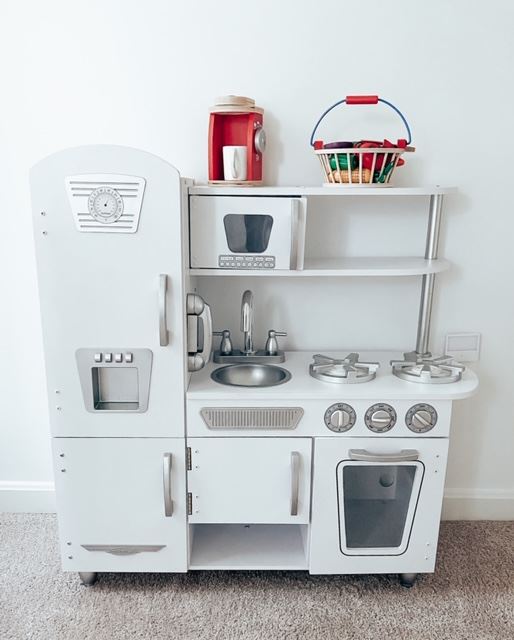 ---
RYAN'S ROOM :
VIDEO MONITOR
SOUND MONITOR
GLOBE NIGHT LIGHT
SOUND MACHINE
TALL LAMP
WHITE CUBE SHELF
ROPE BASKET (GREY)
ROPE BASKET (WHITE)
CHECKERED VANS SNEAKERS
CRIB ( JENNY LIND )
NEW CRIB
WOOD SHELF
TOY KITCHEN (similar)
RETRO TOY CAR
'100 FIRST THINGS THAT GO' BOOK
---
I still need to add a few shelves and pictures to the wall for it as well as a rug for this room to be completely finished. Once everything is up, I'll share that reveal in a separate blog post. Stay tuned and I hope ya'll have a great Friday and wonderful weekend!!