---
Happy Sunday ya'll!! Believe it or not I have already started decorating for Christmas and I'm so happy about it. I know some of you are on board with me, however the majority of you typically wait until after Thanksgiving to decorate your home. In years past, I've done the same. But this year, it's all going up early so I can write posts like this. Yesterday afternoon I was feeling a little crafty and made a small Christmas wall hanging that cost somewhere around $5.
---
When I'm not putting outfits together, creating things to go in our home, especially Christmas decor is a secret love of mine. In fact, Trey and I met in a Christmas home store where I was working. The Pool Place was a pool and outdoor home store 75% of the year and then during the holiday season transformed into a Christmas wonderland. They had the most beautiful trees you've ever seen and some were even pre-decorated that you could purchase and then have an interior designer come and put it up in your home.
Anyways, all that to say, home decorations and crafting are my second love next to fashion and styling. They sort of go hand in hand, right??
---
*** Below are the materials I used ***
---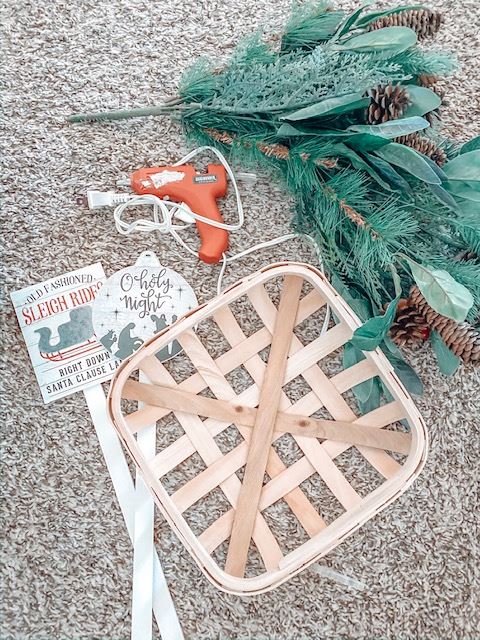 ---
The Basics

---
Greenery and Small Decor Options

---
Merry Christmas!!!
---
This area is in our front entryway and where I hung the wall hanging I made. I wanted to make this space festive, happy and when you walk in to scream, " Merry Christmas!!! " so I'm pretty happy with how it tuned out.
---
---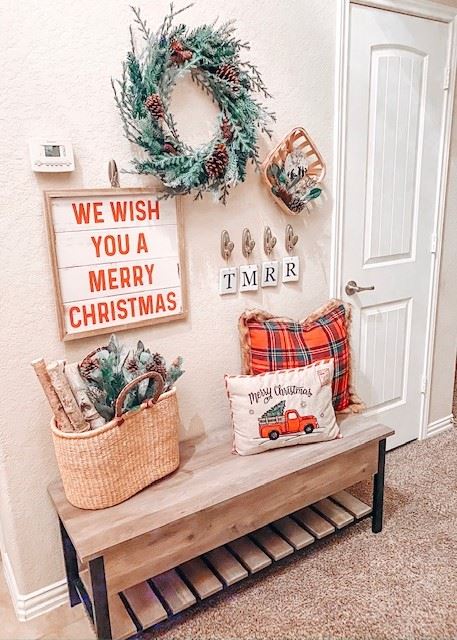 ---
My storage bench is currently on sale for $137 when normally it is $250. It matches the shoe rack and garmet rack I have in my office as well.
---
Entryway Decor
Some of my Christmas decor I've had forever so if it's not available anymore I'm linking several similar options for you. I haven't been able to find the initial letter ornaments online but you can find them in store at your local Walmart.
---

---
To shop my favorite WALMART Christmas Decor, click HERE.
---
Target Bullseye Playground Finds
---

---
Thanks for stopping by and checking out today's home decor post!! I hope you enjoyed it and stay tuned for my full Christmas Home Tour coming soon! Have a great week!