Happy Tuesday friends!! I wanted to let you know about a sale happening this week that you are not going to want to miss!! This Thursday a very special and exclusive event will be happening in the LIKETOKNOW.it app called 'Denim for Everyone'. It's an exclusive event for anyone with the LTK app however it's all inclusive because there are jeans for everybody and every body type.
---
Click HERE to download the app if you haven't already.
---
If you already have the app, then you are good to go!! If you are new to the LIKETOKNOW.it app, then let me show you how to shop the sale with ease, plus shop lots of awesome fashion, home and kid's finds even after it's over, on my page and from others alike.
---
Here's how to shop the sale :
Once the event starts on Thursday morning, the first thing you will need to do is go to my profile. On my profile you will visually see which images are apart of the Denim for Everyone event. If you find an item in one of my pictures you want to shop, simply click the product card to view the promo code. From there, click SHOP NOW and it will take you directly to the product page on the retailers website.
It's important to remember that these codes will only work within the LIKETOKNOW.it app, so therefore it must be with my, (or any other influencer's) LIKETOKNOW.it link.
---
Click on the picture below to go directly to my profile in Liketoknow.it
---
best non distressed jean leggings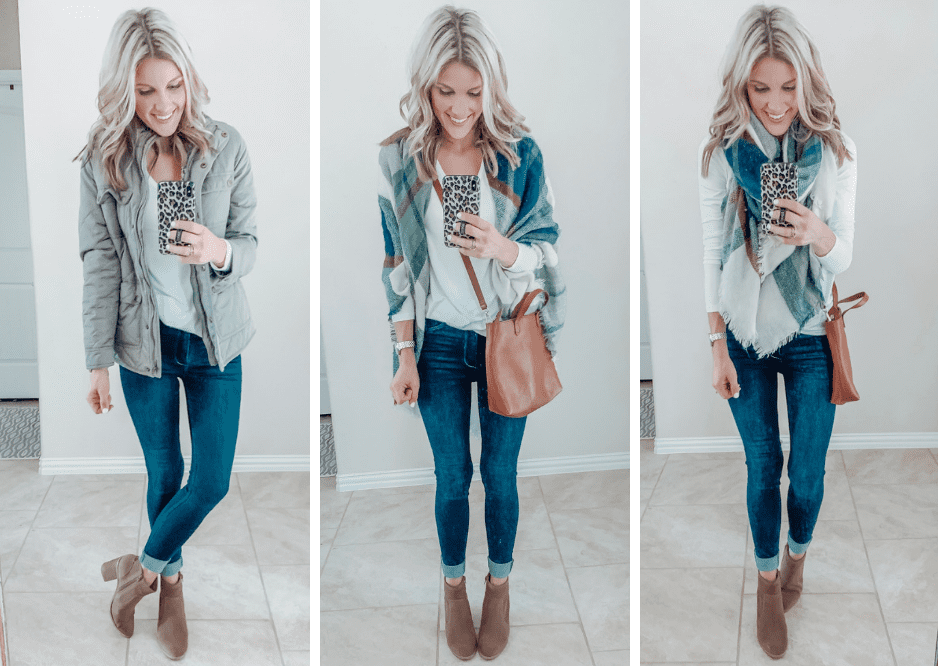 JACKET // BOOTIES // CROSS BODY BAG // SIMILAR SCARF
---

---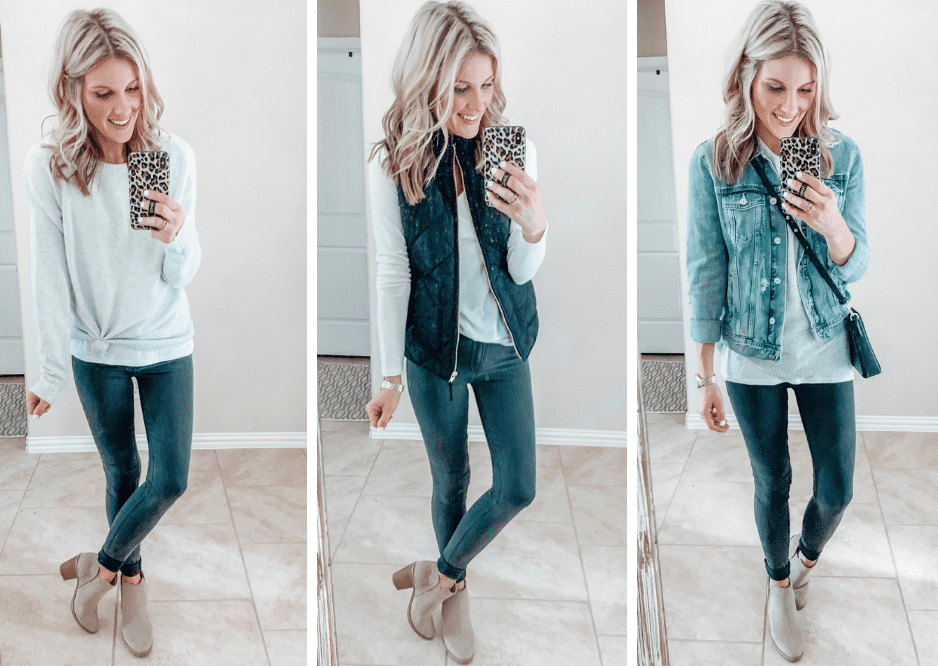 BOOTIES // GREY SWEATER // SIMILAR VEST // WHITE V NECK TEE // DENIM JACKET
---

---

---

---

---

---

---

---