Good Morning friends!!!

Public Access to the Nordstrom Sale starts August 19th!! That means you do not need a credit card or any special status to shop this sale.
I realize the word 'sale' is defined differently in all of our minds. What I consider a good deal might not be the same to someone else, and that's okay. We all have different budgets and prices we are willing to pay and that doesn't make anyone better or less for it.

With that being said, I've taken popular pieces from the NSALE like a plaid blazer or white henley and scored an even better deal!!
There are so many similar items out there at even lower prices for us to shop. None of the items I'm sharing are better or worse than others and when I share look a likes, quality is always at the front of my mind.
Just because something is on sale doesn't mean it's the best quality.
All of the LOOK ALIKES in this post are items I would buy for myself and some I actually already own.
---
Throughout the next few weeks you will see a ton of retailers and brands putting out 'look a likes' or what is sometimes called 'dupes' of the NSALE.
When I spot those I will be sure to share them as well!! I hope this post helps you shop the Nordstrom Sale no matter your budget!

---
CROPPED BLACK LEGGINGS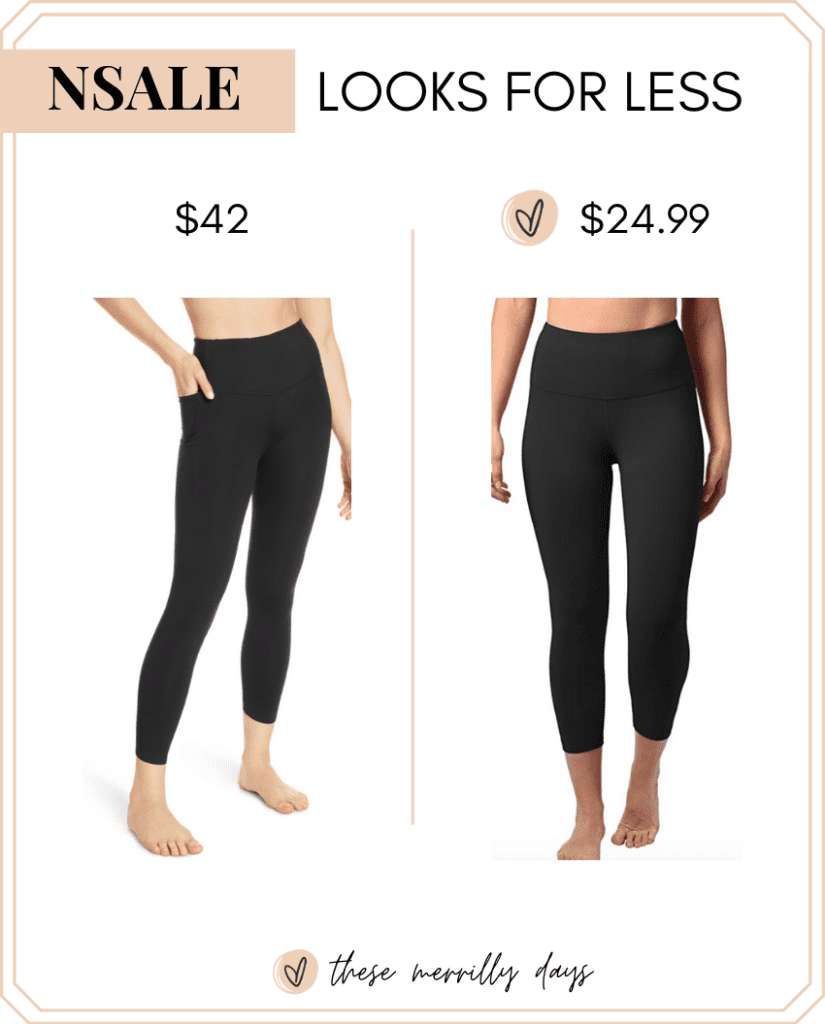 SHOP :

---
PUFFER JACKET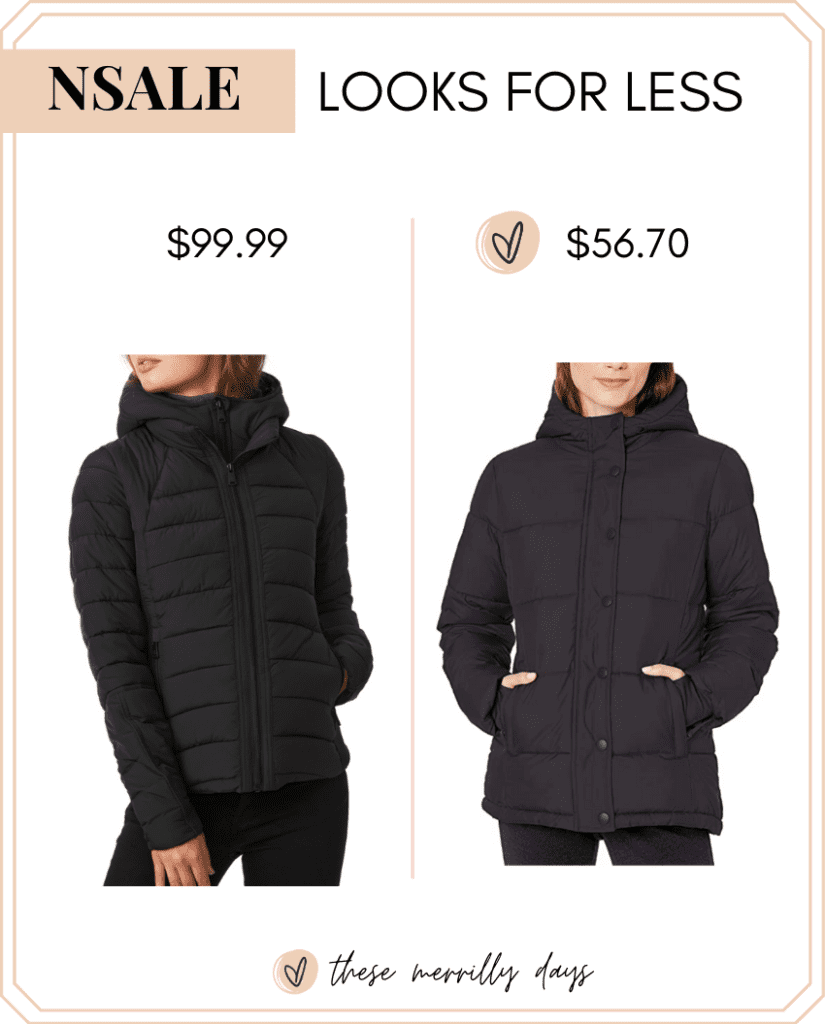 SHOP :
LOOK FOR LESS details :
I tried this puffer jacket on last year and the quality is AMAZING!
If you are concerned about that, trust me, it's a good one!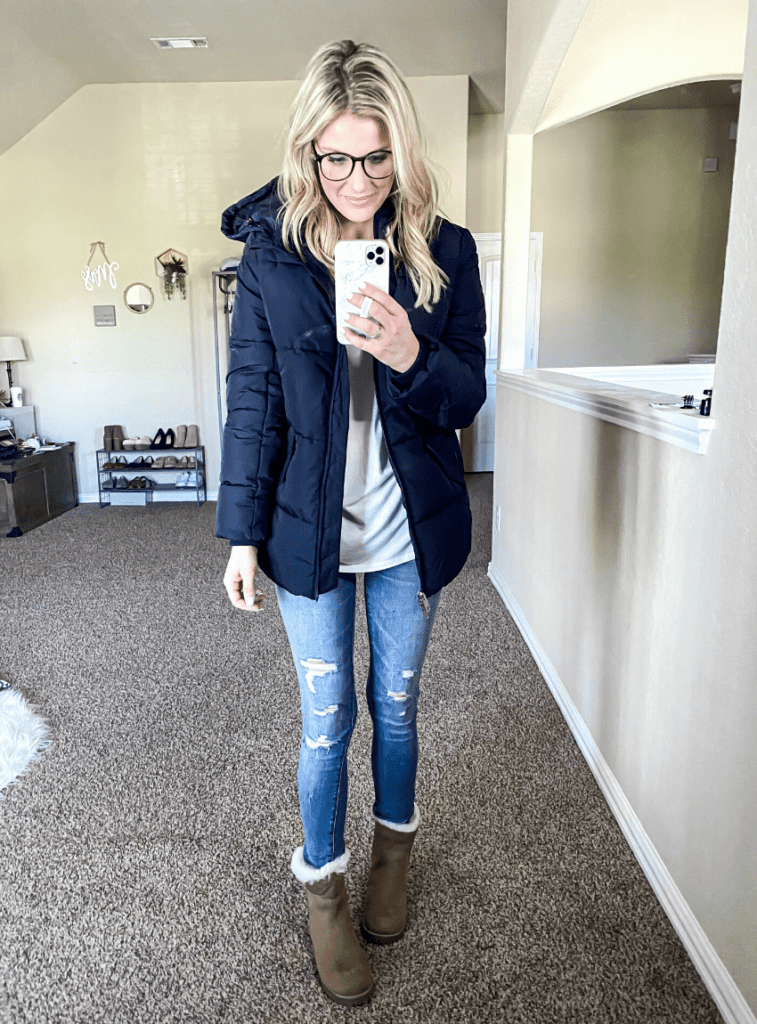 ---
SHORT PAJAMA SET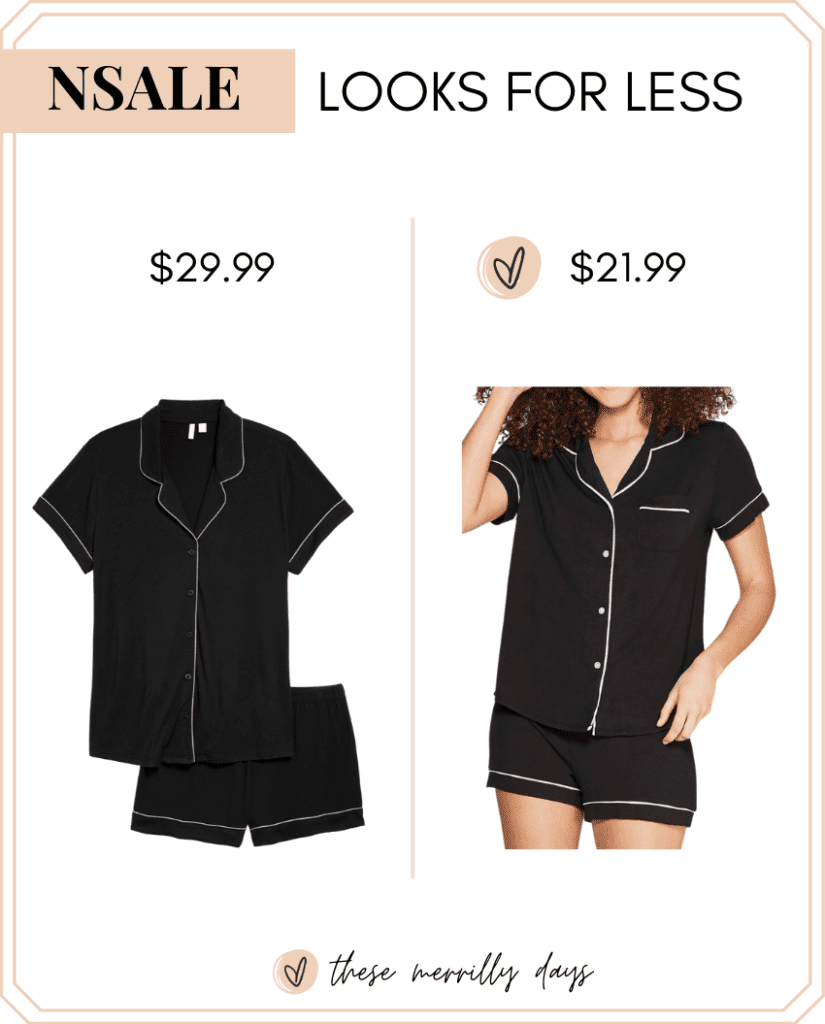 SHOP :

---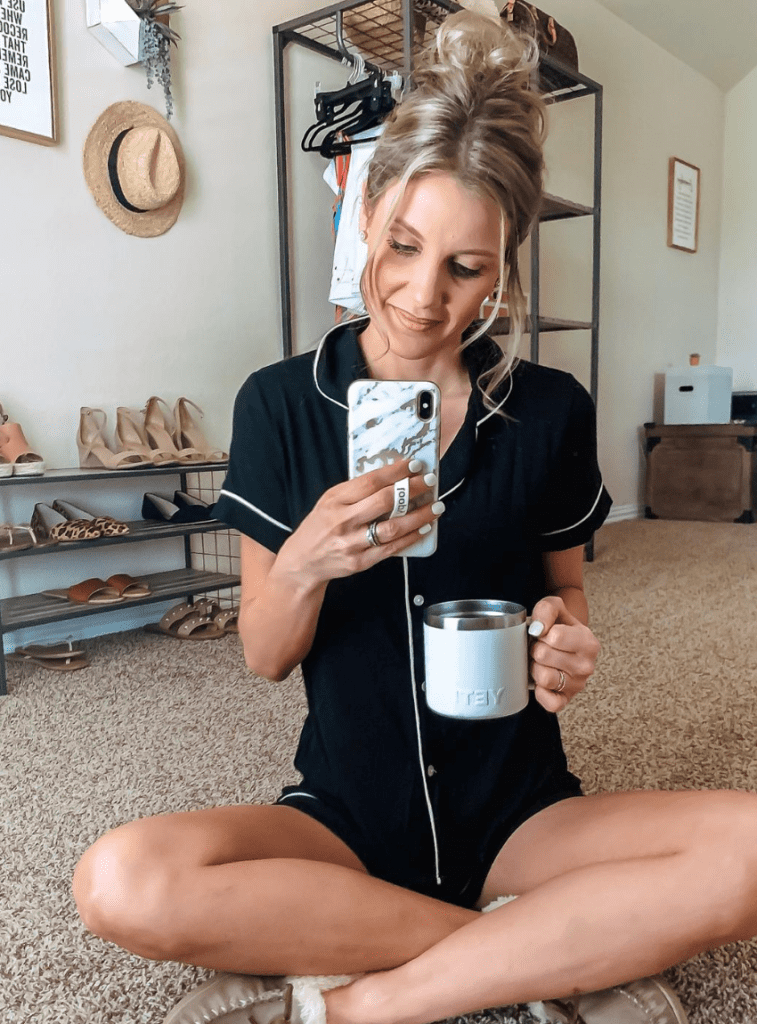 ---
MID LENGTH CARDIGAN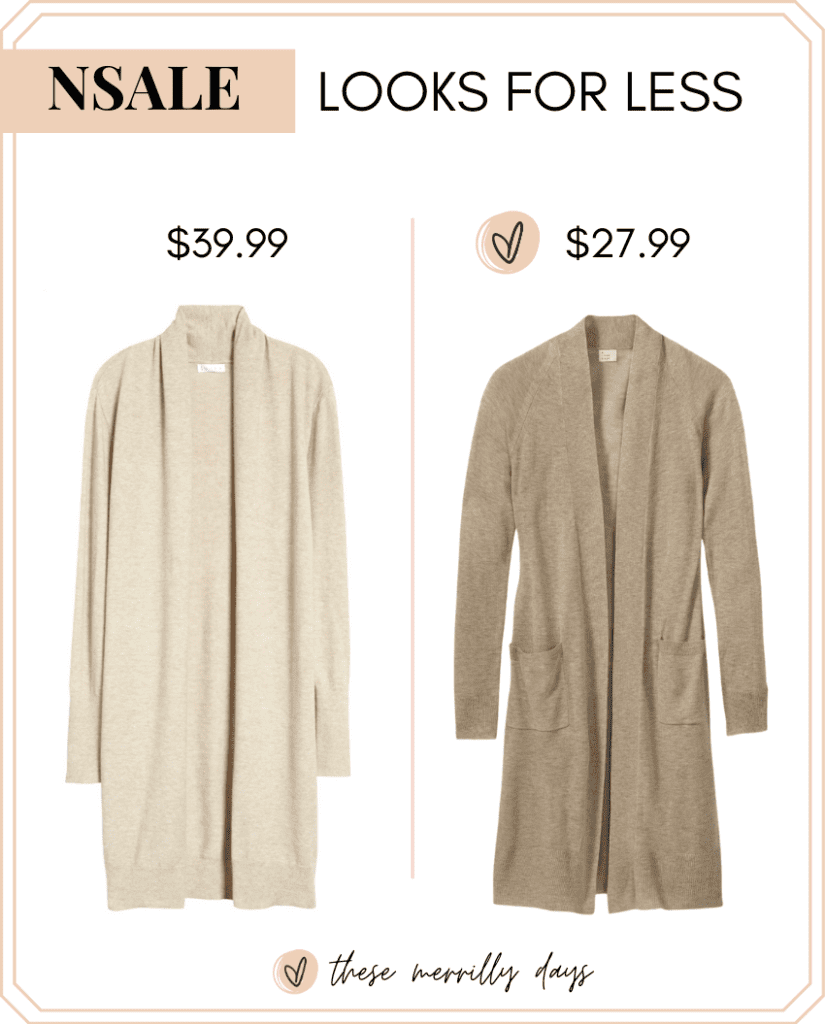 SHOP :

---
PLAID BUTTON UP SHIRT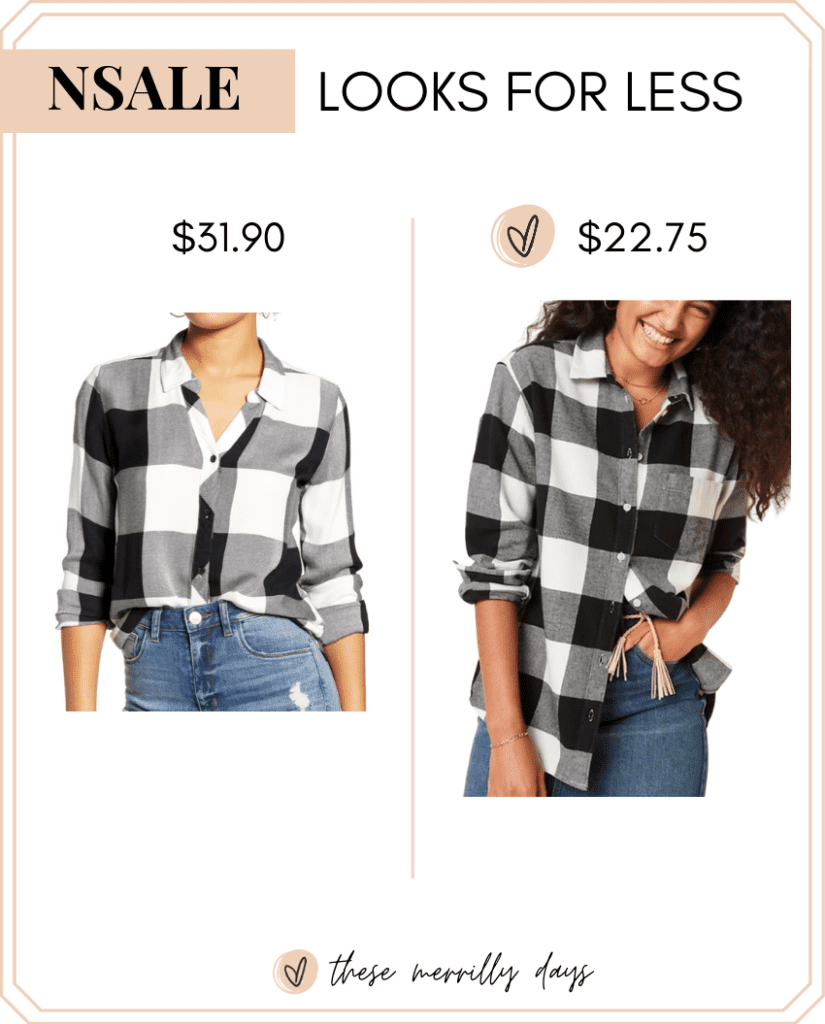 SHOP :

---
WHITE ATHLETIC SNEAKERS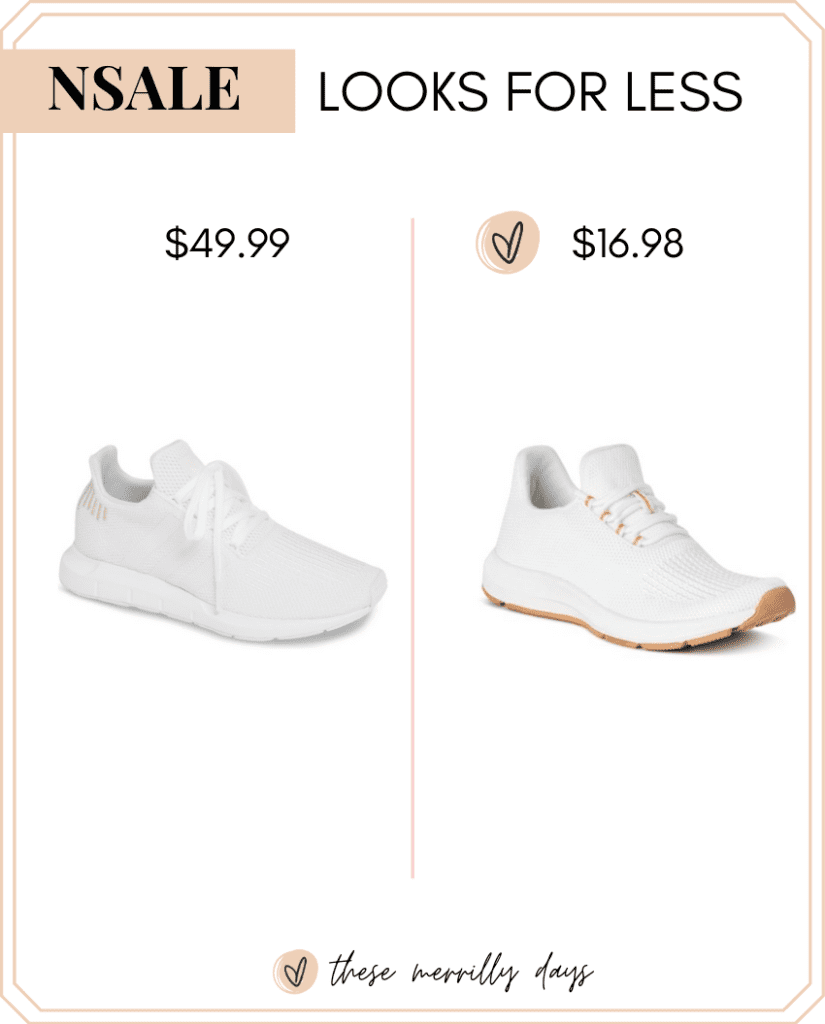 SHOP :
LOOK FOR LESS details :
These white sneakers fir true to size for me, however I've heard others say to size down half a size. If you are in between sizes, then go down half.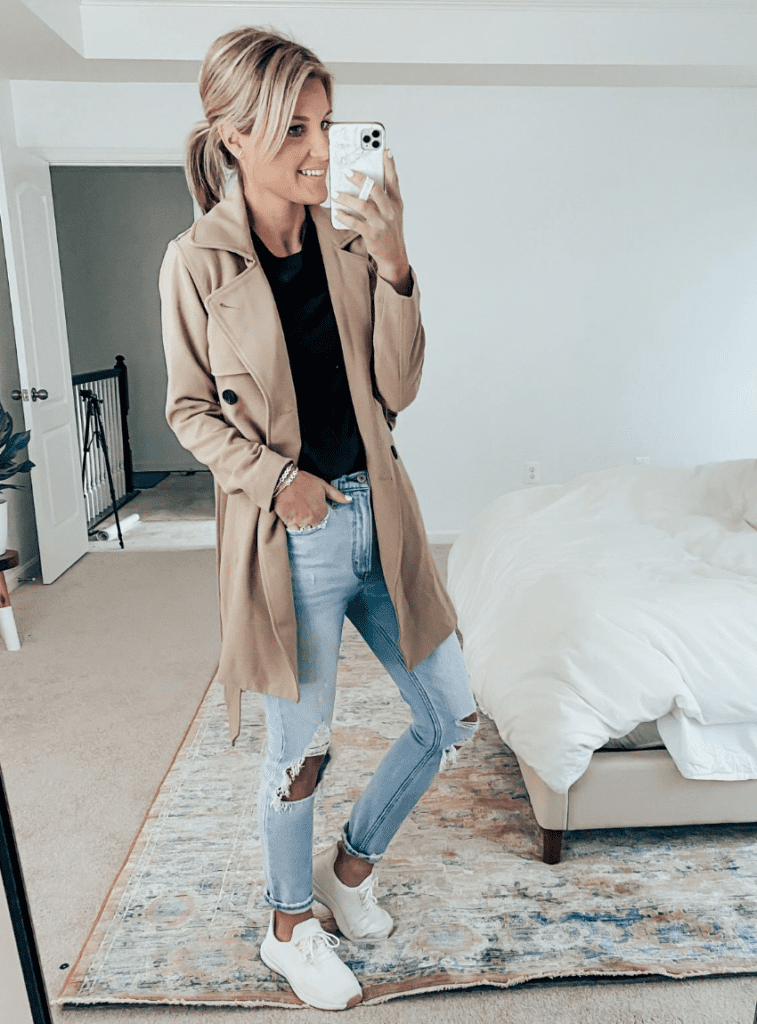 ---
PLAID BLAZER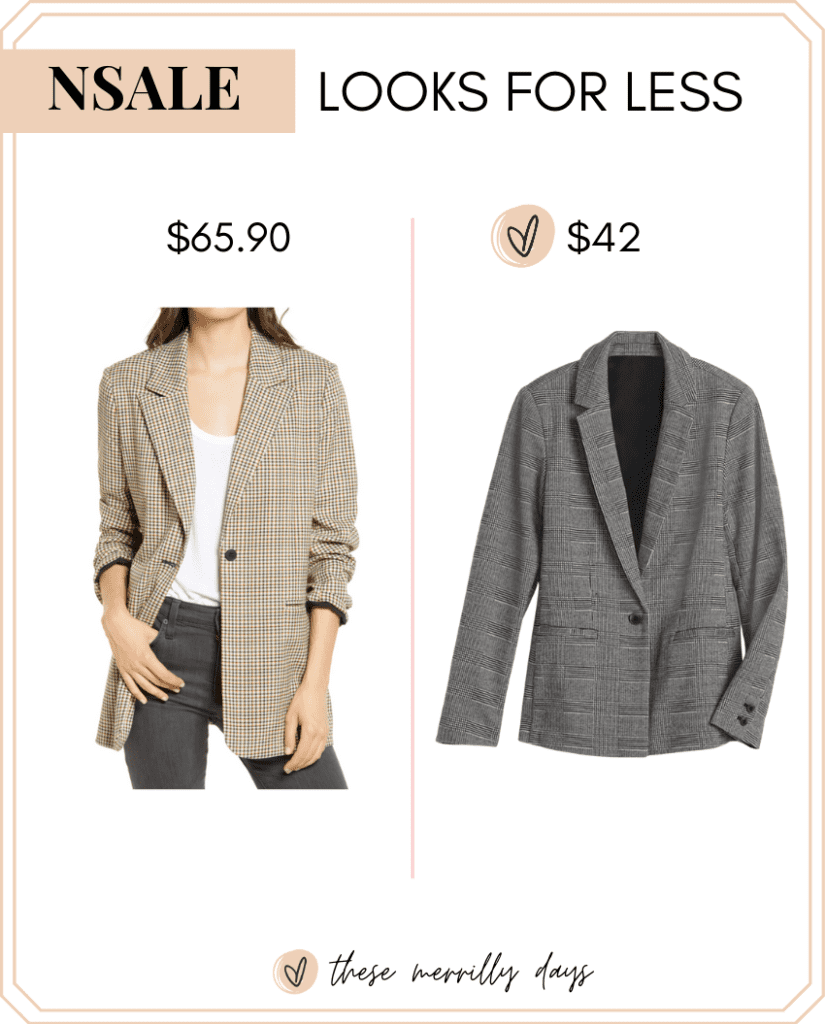 SHOP :

---
LONG SLEEVE HENLEY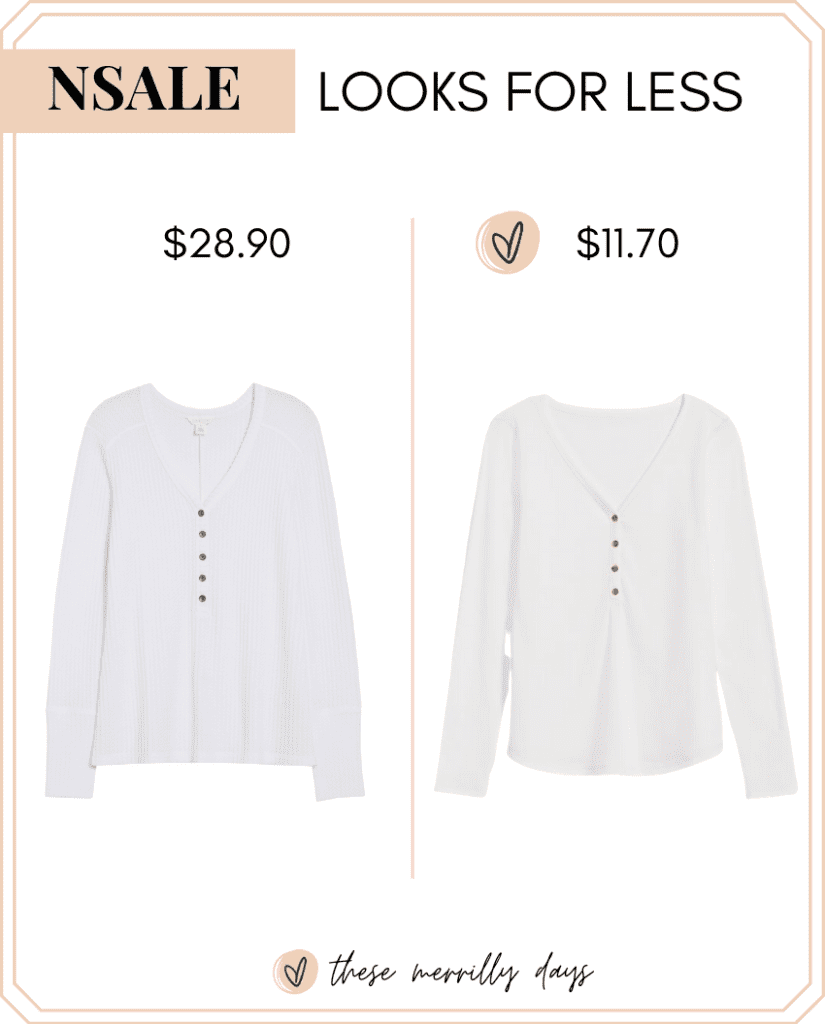 SHOP :
LOOK FOR LESS details :
This henley is semi fitted so you may want to size up one.

---
EXPOSED BUTTONS BLACK JEANS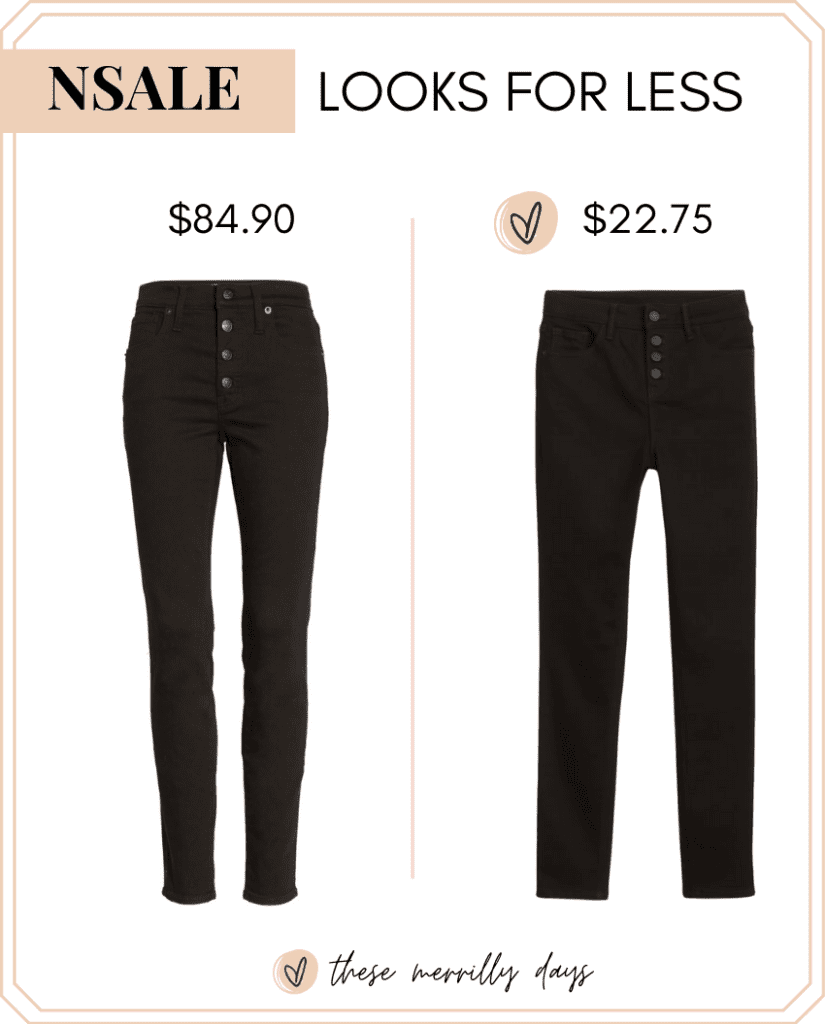 SHOP :

---
WHITE SNEAKERS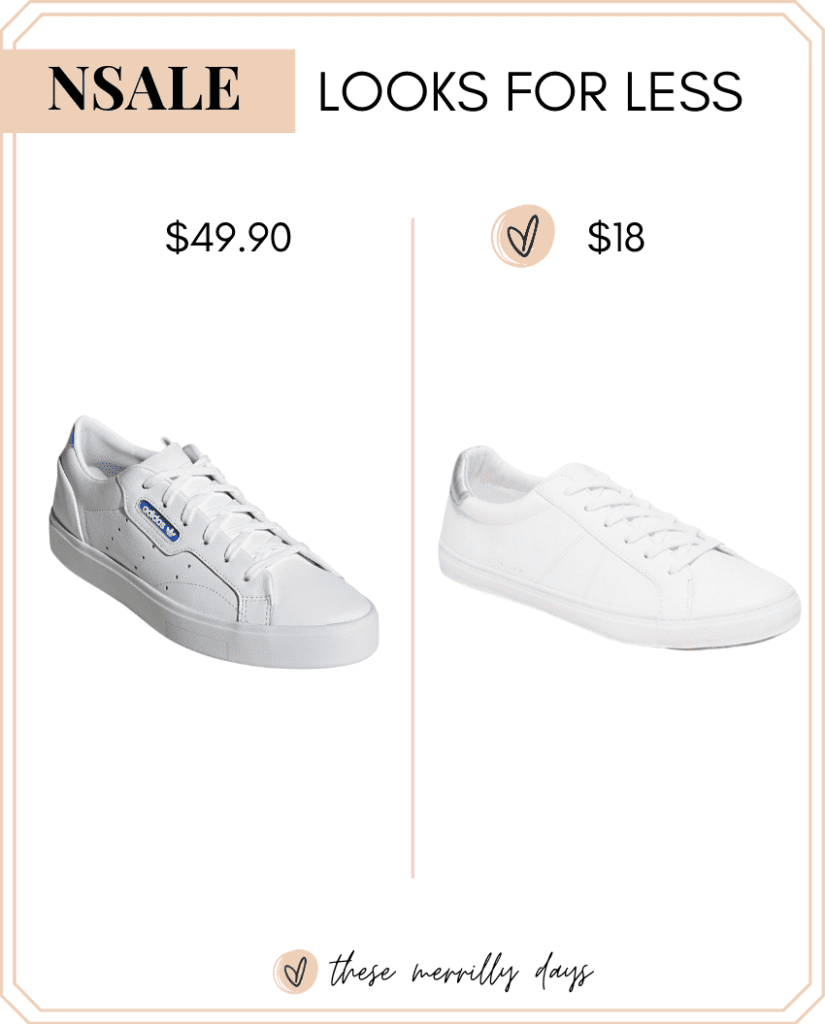 SHOP :
LOOK FOR LESS details :
I have tried these on and they are very comfortable, plus the reviews are amazing! I suggest sizing down half a size.

---
JOGGER LOUNGE PANTS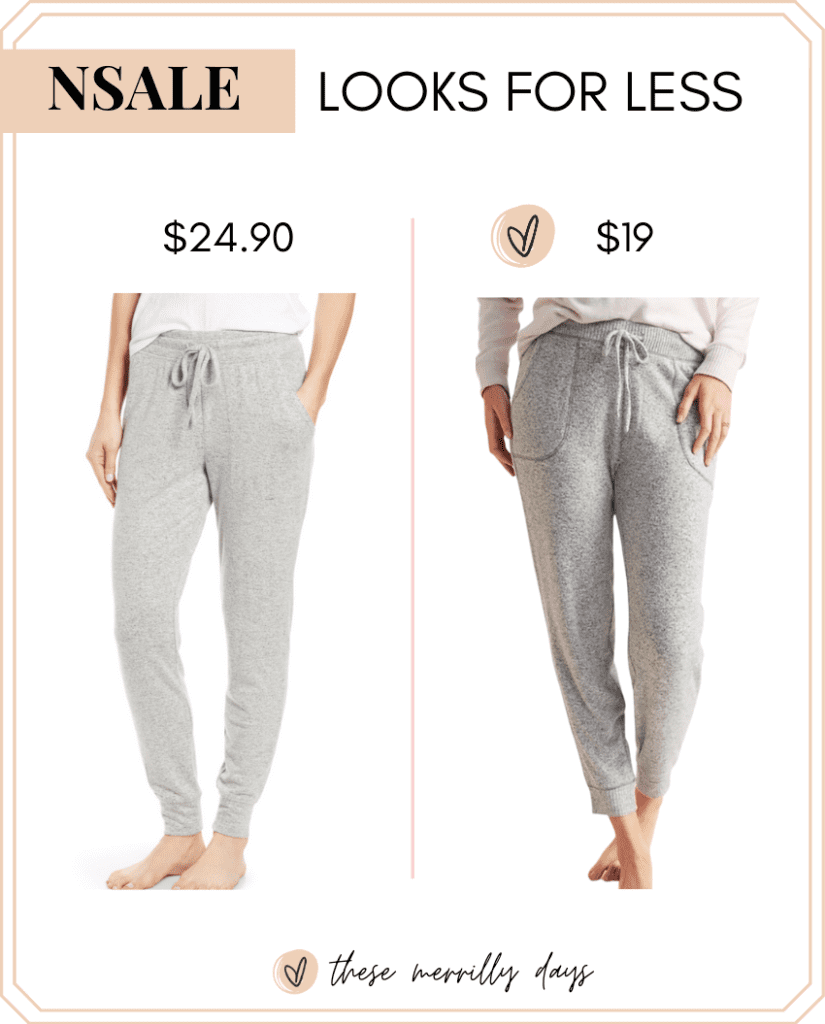 SHOP :

---
CHUNKY PULLOVER SWEATER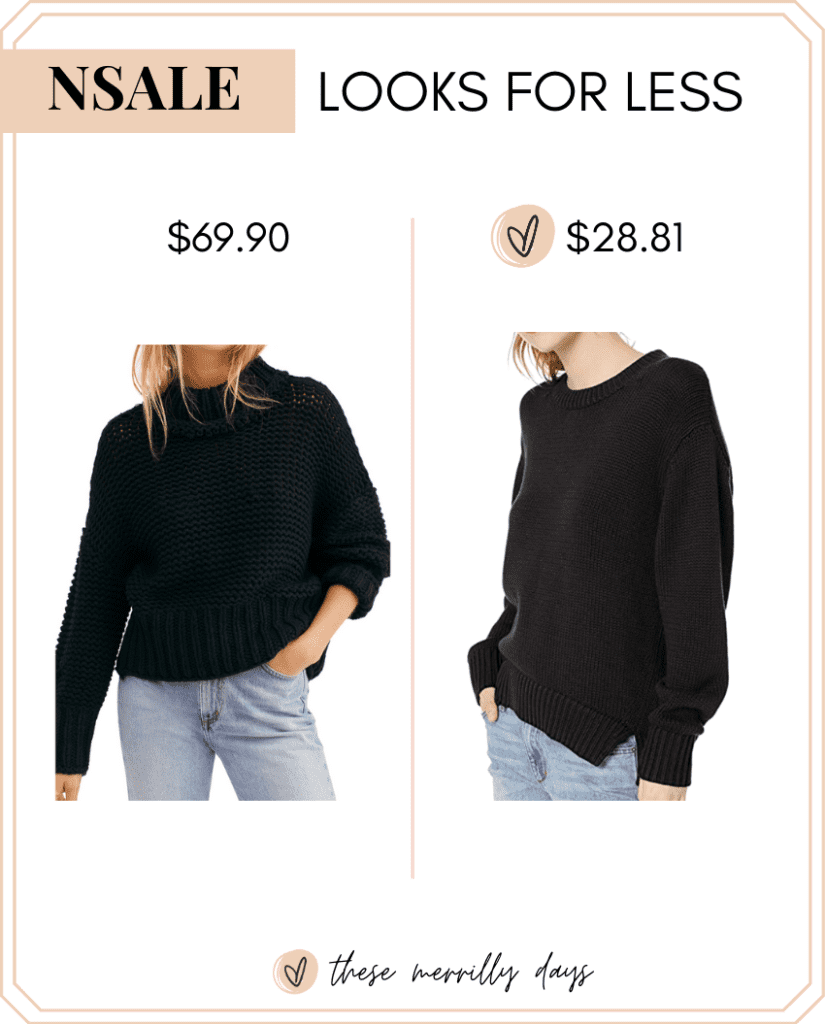 SHOP :
LOOK FOR LESS details :
For a looser fit, I suggest sizing up one size.

---
ZIP UP HOODIE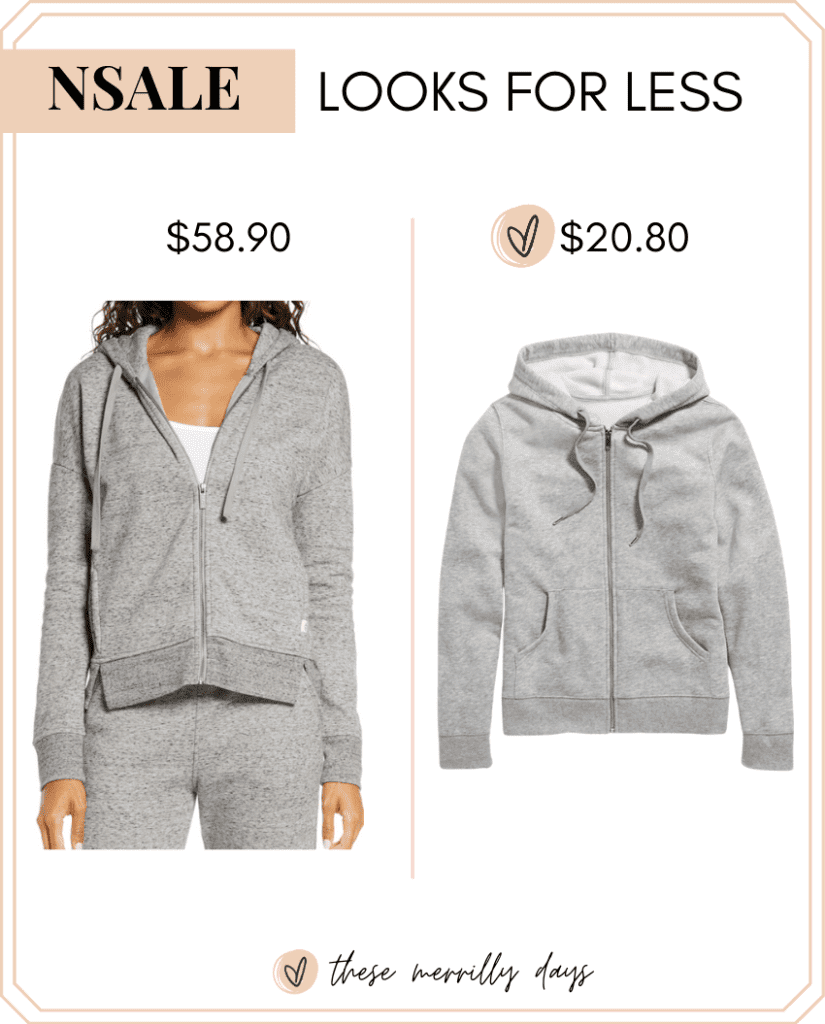 SHOP :

---
COZY CARDIGAN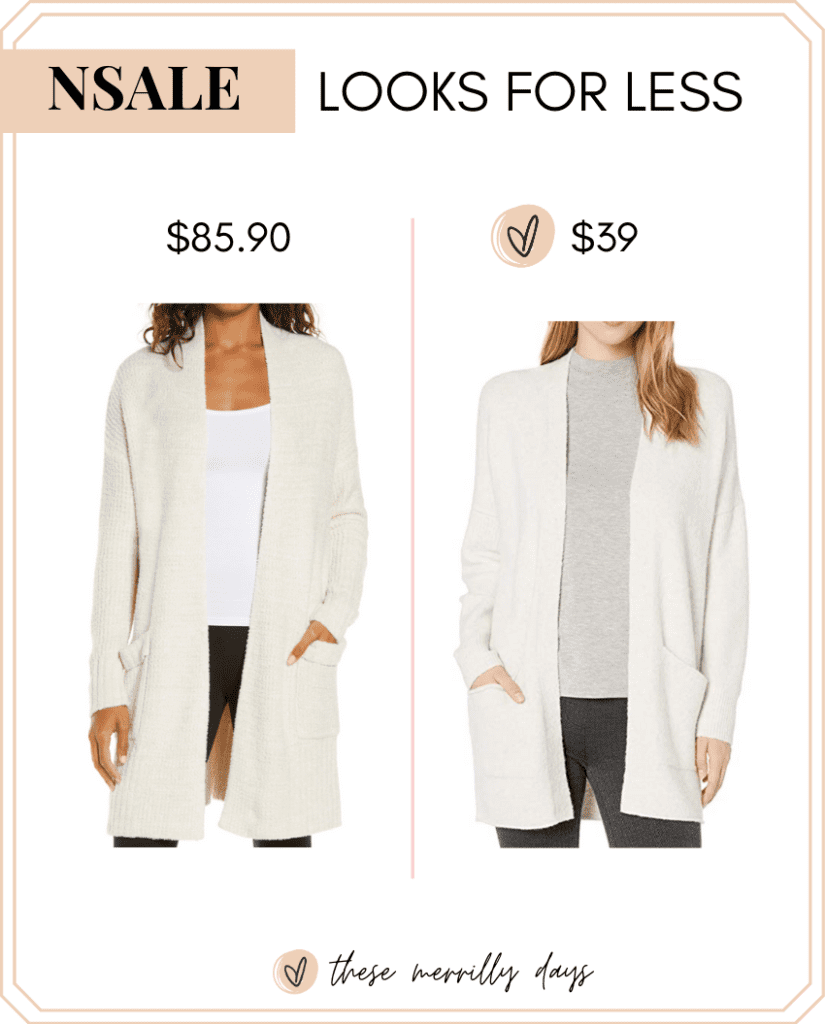 SHOP :

---

---