---
I've had the itch to spruce up almost every single room in our new home and really make it ours since the day we moved in. However I knew the laundry room needed to be super special. I've never lived anywhere with a spacious area to wash and fold clothes, much less having a window in it.

Wall Blush is a company that designs and creates wallpaper with the most beautiful oversized prints. I worked with them on this project to create a cozy space where laundry can be done in peace. If you are thinking about putting up wallpaper somewhere in your house I would definitely check them out. I've shared a couple of my favorites below along with a discount code made exclusively for you!
---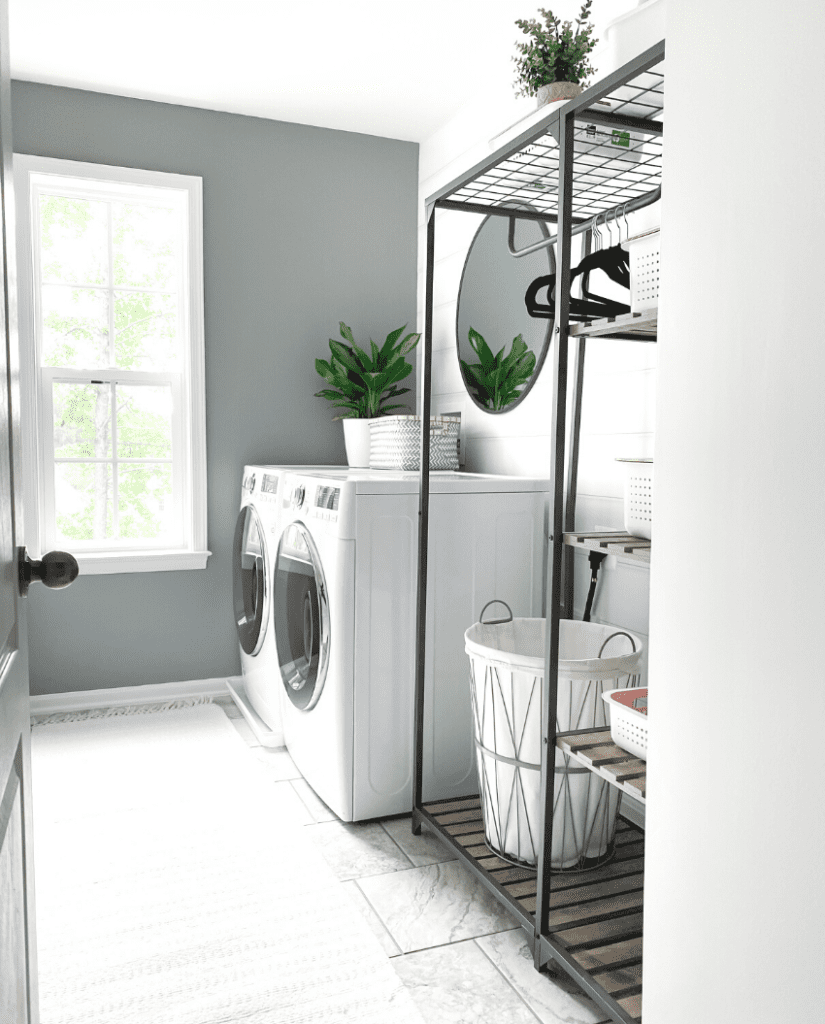 ---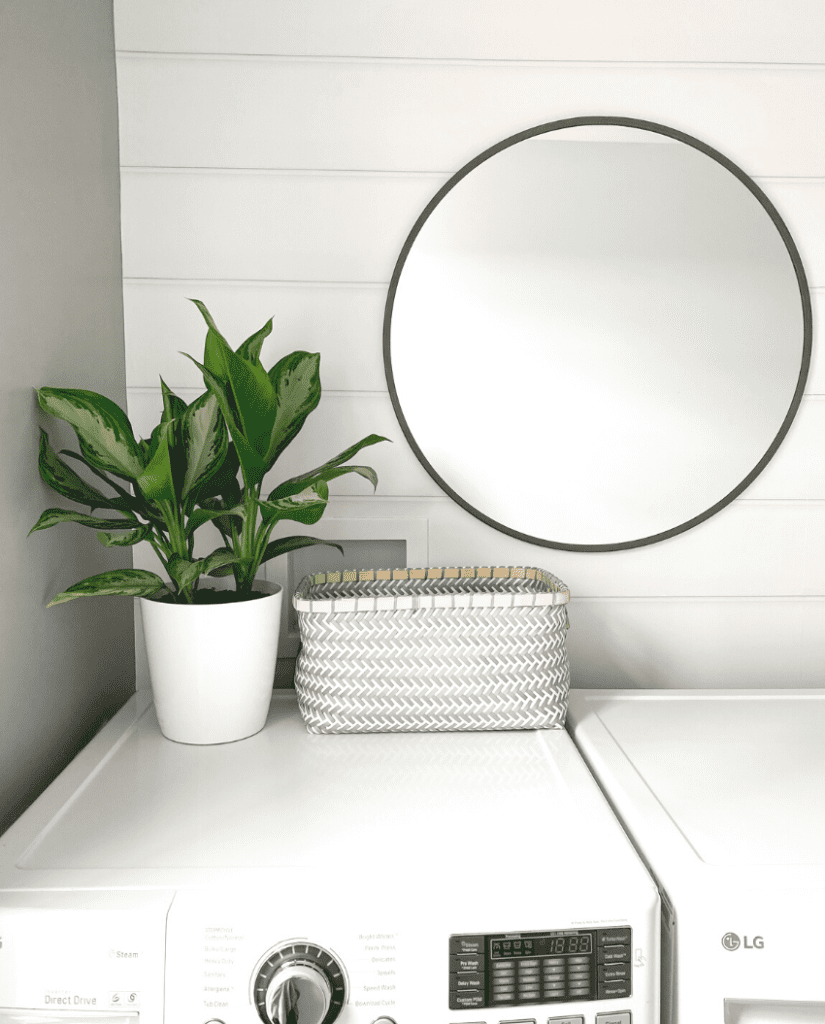 www.wallblush.com
Wallpaper : Anniston – Shiplap Peel & Stick
Discount Code for 15% off your purchase : Meredith15
---
I chose the shiplap print for a minimal and simple look in our laundry room. Below are a few neutral prints I love as well.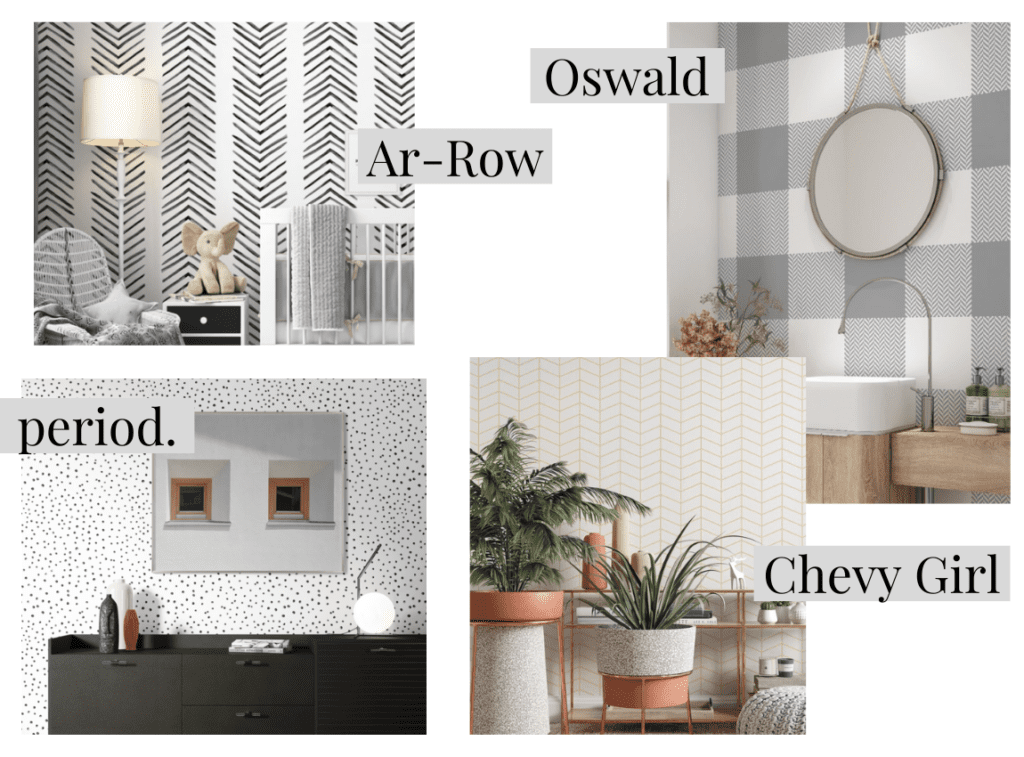 ---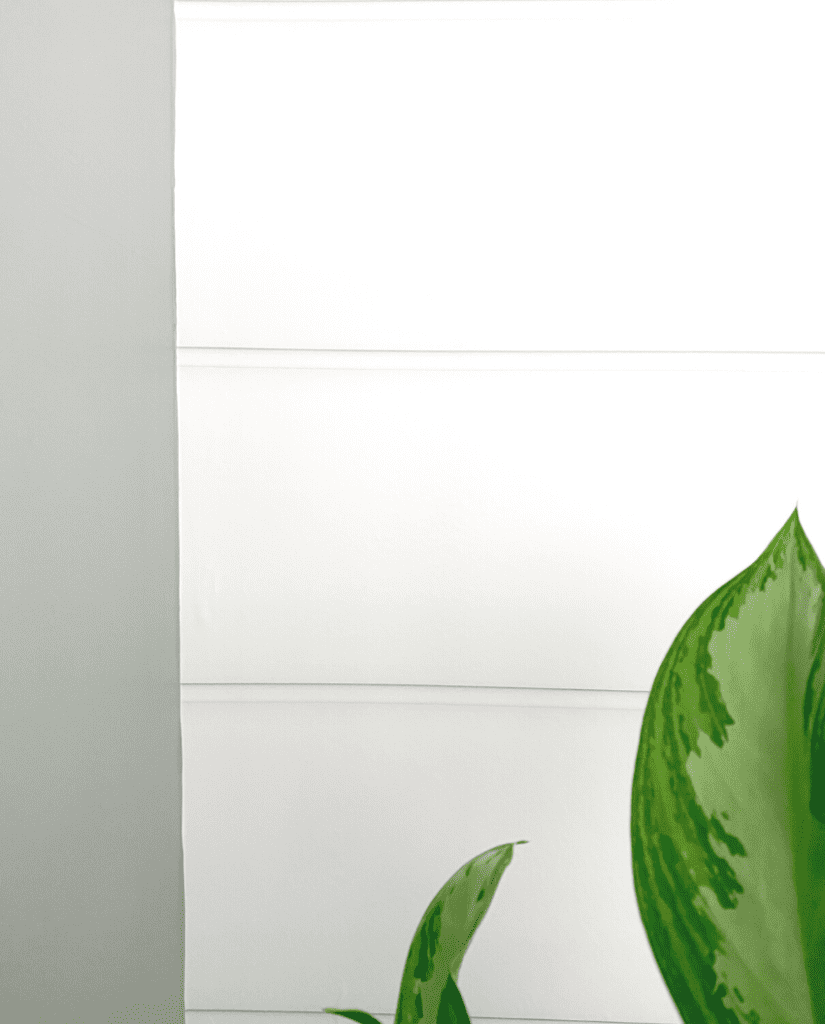 I purchased the grey paint we used at our local ACE hardware store. I think you can buy it HERE on Magnolia's website.

The color we used is : VINTAGE WEATHERVANE
If you follow me on Instagram, you'll remember that I polled everyone in stories asking what to do with this wall. I didn't have anymore wallpaper so I was pretty stumped on what to do. By the end of the day I had a ton of messages telling me to paint it grey to bring out the lines in the wallpaper. Ya'll were RIGHT!!! It looks so clean and brings out the subtle grey lines from the shiplap.
---
Shop everything here :

---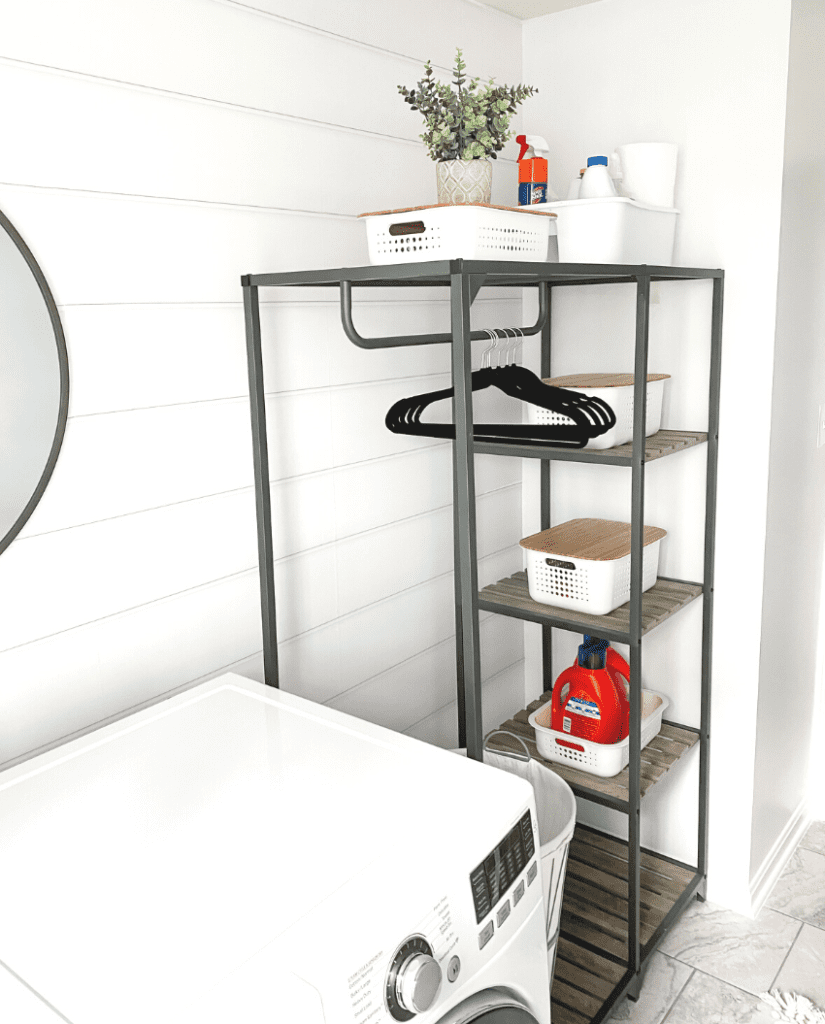 ---
Wood & Metal Garmet Rack / White Store Containers & Bamboo Lids / Black Felt Hangers / White Cleaning Caddy / Round Mirror / Runner
---
The garmet rack also has a matching shoe rack that is sold separately.

---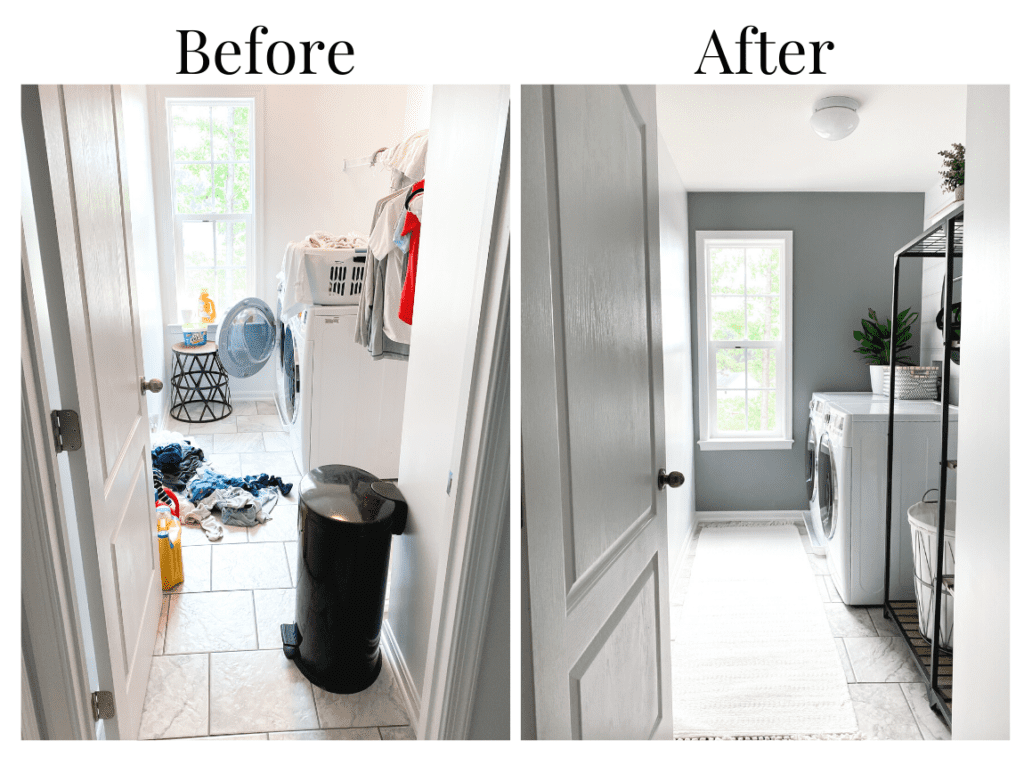 ---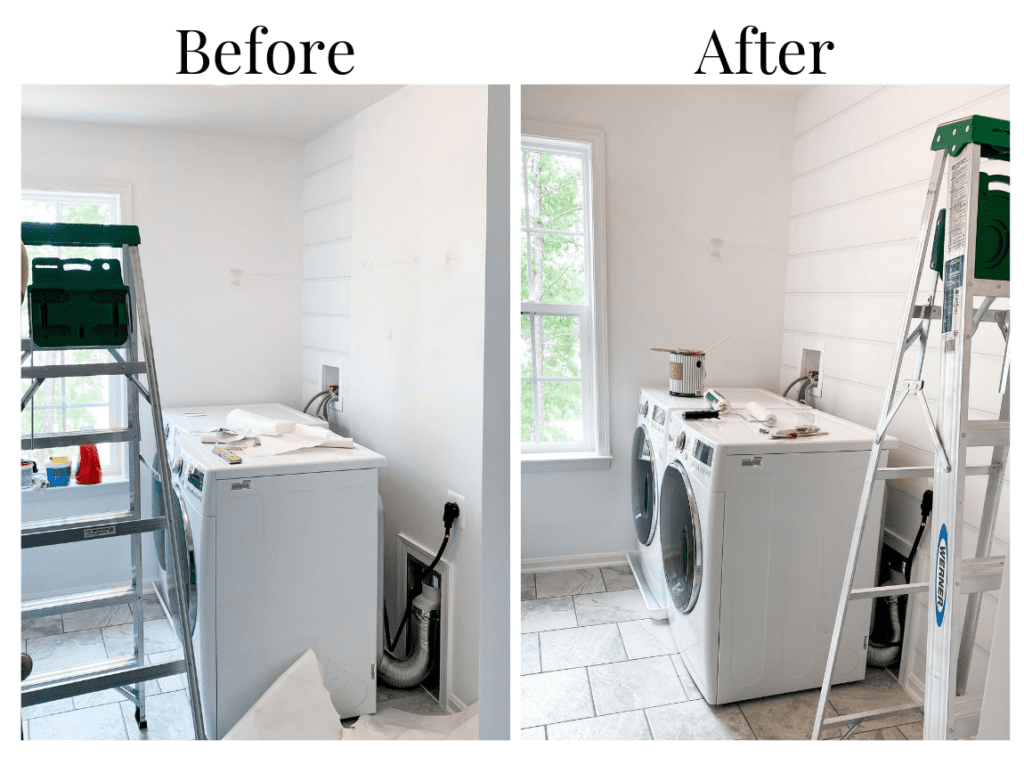 ---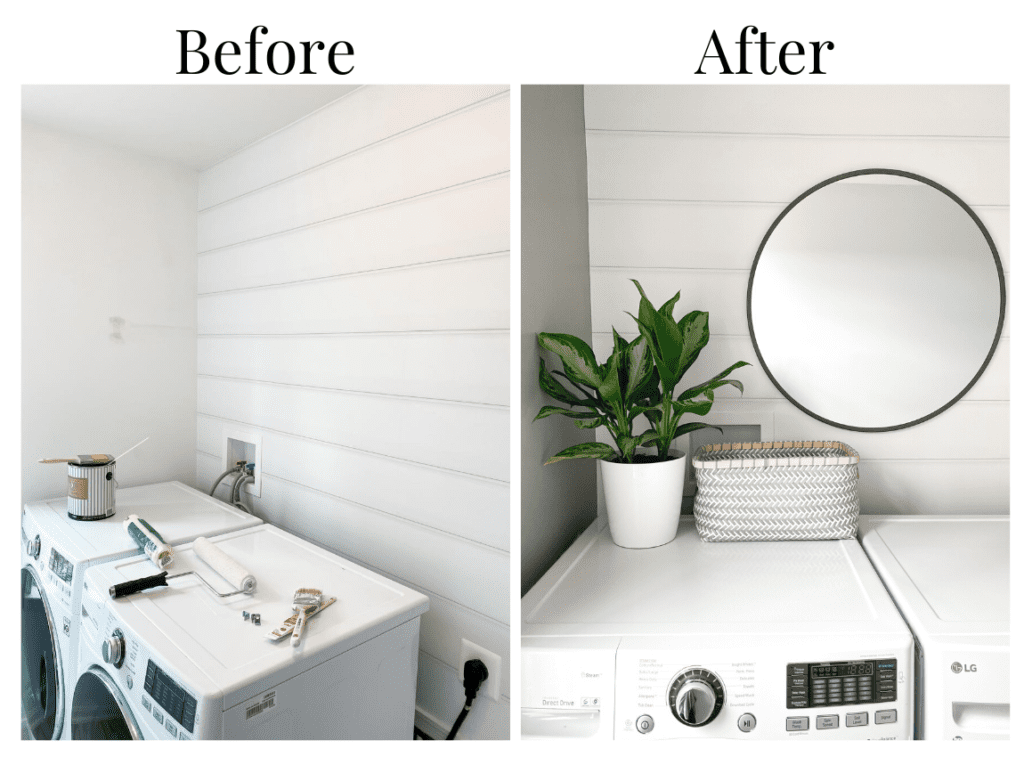 ---
I hope you enjoyed this makeover and I can't to start on the next room!!! Thanks for stopping by and checking out today's post!!