---
We're HERE!! I can't believe we finally made it to our new home in Maryland!
For the past two weeks we've been working non stop trying to unpack boxes, customize things like switching the old knobs with more simple black knobs, adding modern pendant lights to match and brightening the walls up with a coat of white paint.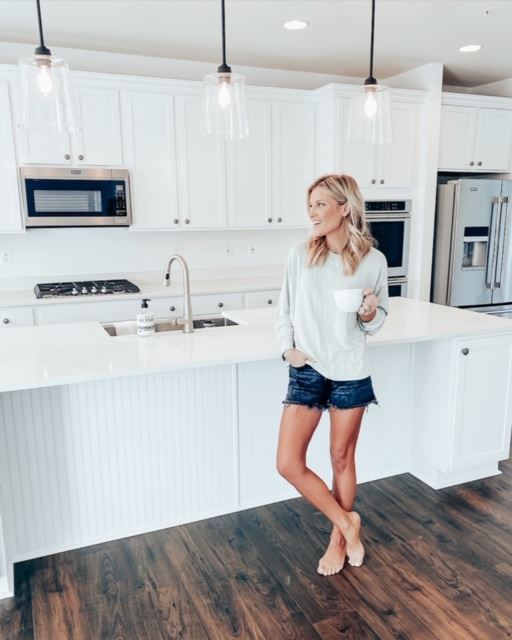 ---
There's nothing like seeing a few good BEFORE and AFTER pictures, am I right?
The kitchen has already taken on a huge transformation by adding a few coats of paint and black hardware I'll continue to share all of the updates and DIY projects like a white back splash and faux wood mantle.
---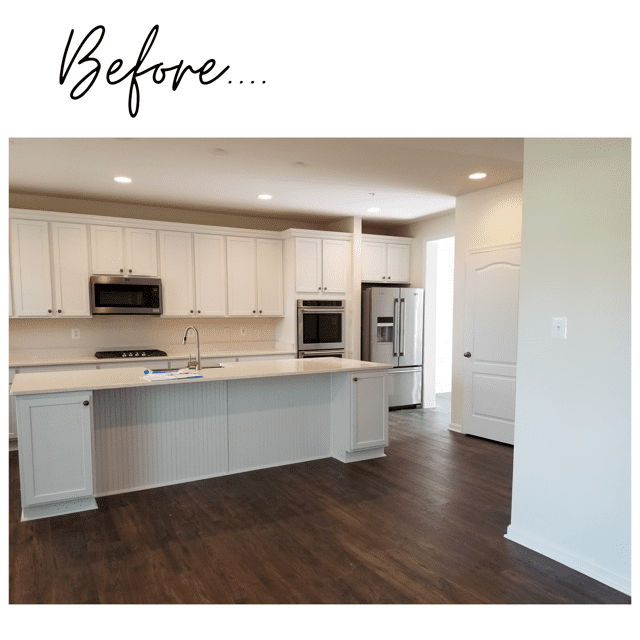 ---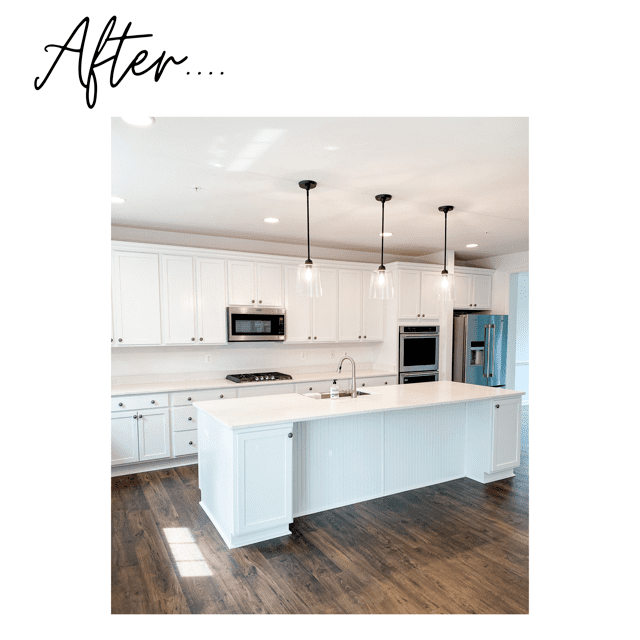 ---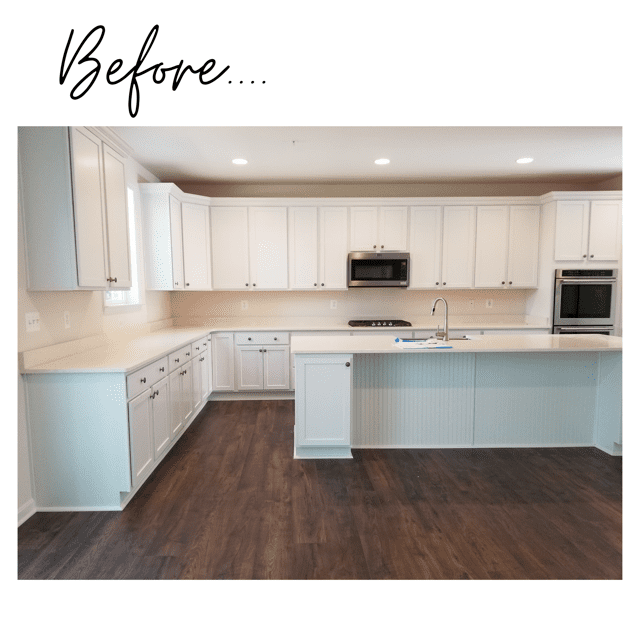 ---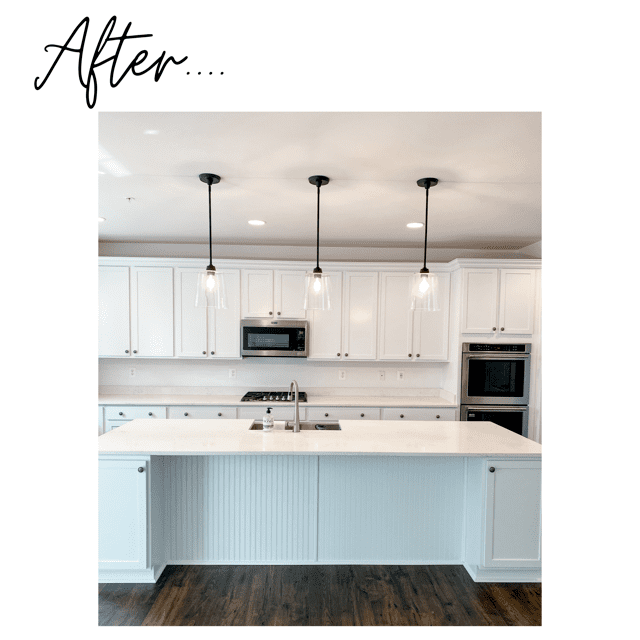 ---
---
We bought the paint from Home Depot and Behr is the brand we used. Finding the perfect white paint is more challenging than you would think. Some have yellow undertones and others blue. I didn't want a warm or cool white, just a classic neutral white to bring life to the place.
---
The color we used is: FROST
We chose this specific type of paint because it is low in VOC's
(Volatile organic compounds). I'm sometimes sensitive to the harsh smell of paint so we picked this low odor version and it really helped me.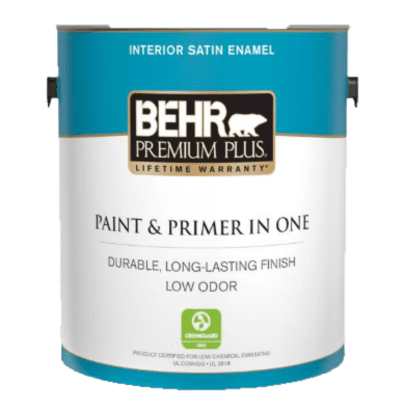 ---
I told myself when we were in Texas that I would incorporate REAL plants and greenery in this house instead of filling it with faux ones.

WHY?
About a month ago I shared a snake plant from West Elm that was so pretty. After that, someone messaged me on Instagram and said, "You should get a real one because they are really easy to keep alive." So here I am! We'll see if I can keep these babies alive because I do not have a green thumb.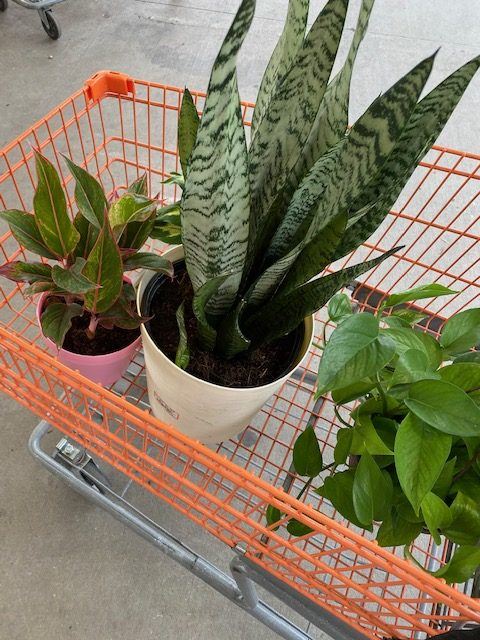 ---
In case you want to add some greenery to your space, here are a few I bought to start out with.
(LEFT = COLORFUL AGLAONEMAS / MIDDLE = SNAKE PLANT /
RIGHT = POTHOS PLANT)
---
If you don't know this about me already, I'm the type of person that wants something to be done right away when I have a task to complete. I'm really bad about not enjoying the 'in between' or the process to get to the finished product. So when something as monumental as moving into a brand new home with tons of boxes to unpack, decorate and work, I get really overwhelmed.
So to stay on task, keep my sanity and let ya'll know what we are up to around here, I thought it would be fun to share those things with you.

Organizing the kitchen may seem like a simple task, but if you're family is anything like mine, it seems to be the one spot where everything piles up. Those pictures of perfectly clean kitchens all over Pinterest are gorgeous but I guarantee you they don't stay that way.
---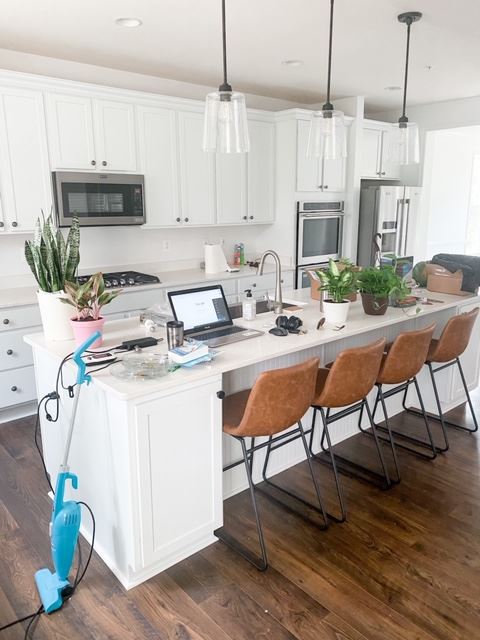 ---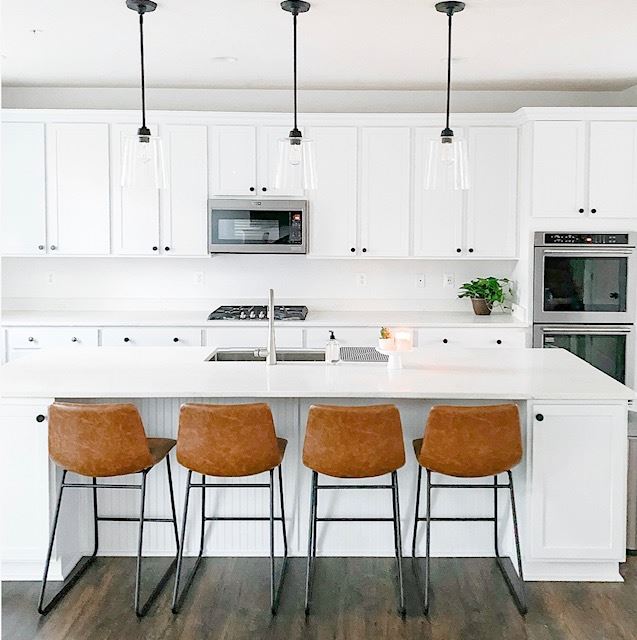 ---
Shop the Kitchen:

---
The journey of creating the perfect cozy space is so much fun and I've got about five more rooms to go. Thank you for being here and stay tuned for more home updates! Have a great Monday friends!
---
For more home blog posts click HERE. 🙂