It's Fall!!! Okay, well, maybe not outside, but it is in my heart, at my front door and inside my house. Just because the weather can't get it's act together doesn't mean the rest of us have to suffer in this heat without pumpkins. Am I right??? So I said enough is enough and I have officially decorated my home, kitchen and front door area for Fall.

I recently decorated my front door area and I'm extremely happy with how it turned out. Michael's and Kirkland's had everything I needed and at such great prices too.
I was able to link most everything for you, however a few items are in store purchases only, mainly from Michael's, and if it is, I'll note those items for you below.
WELCOME TO MY FRONT DOOR FALL SETUP!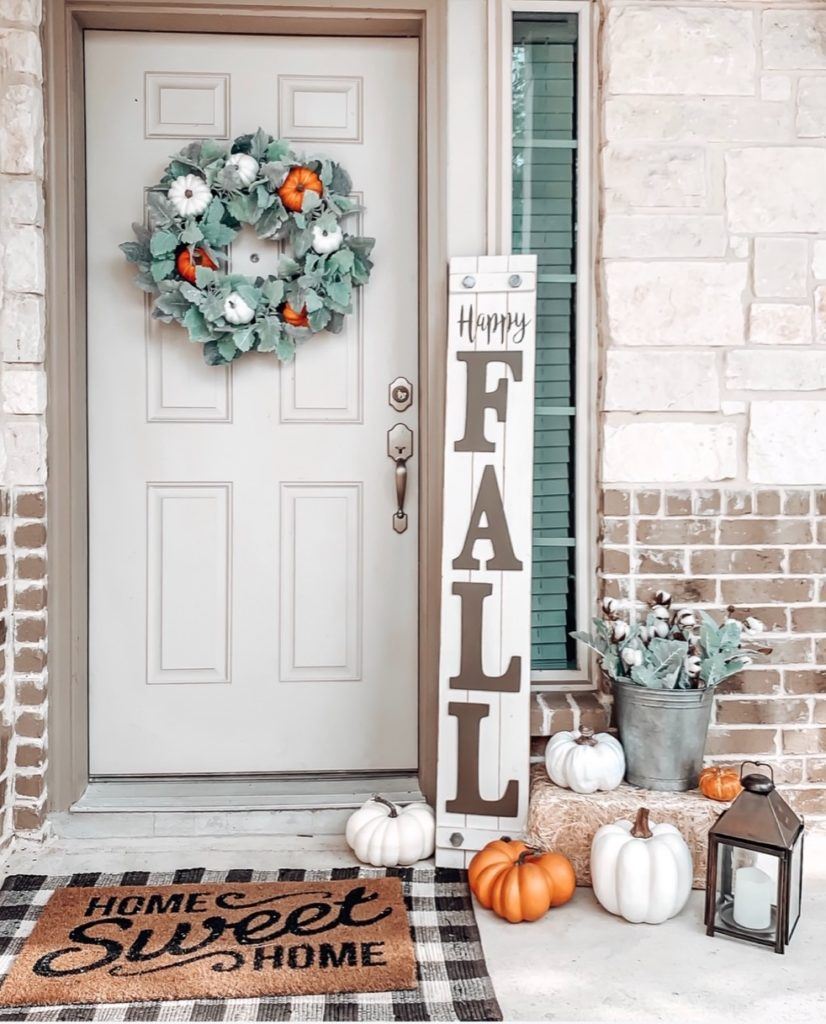 WREATH // Doormat // Hay Bale // Cotton Picks //
BUFFALO RUG

---
COFFEE BAR STATION IN THE KITCHEN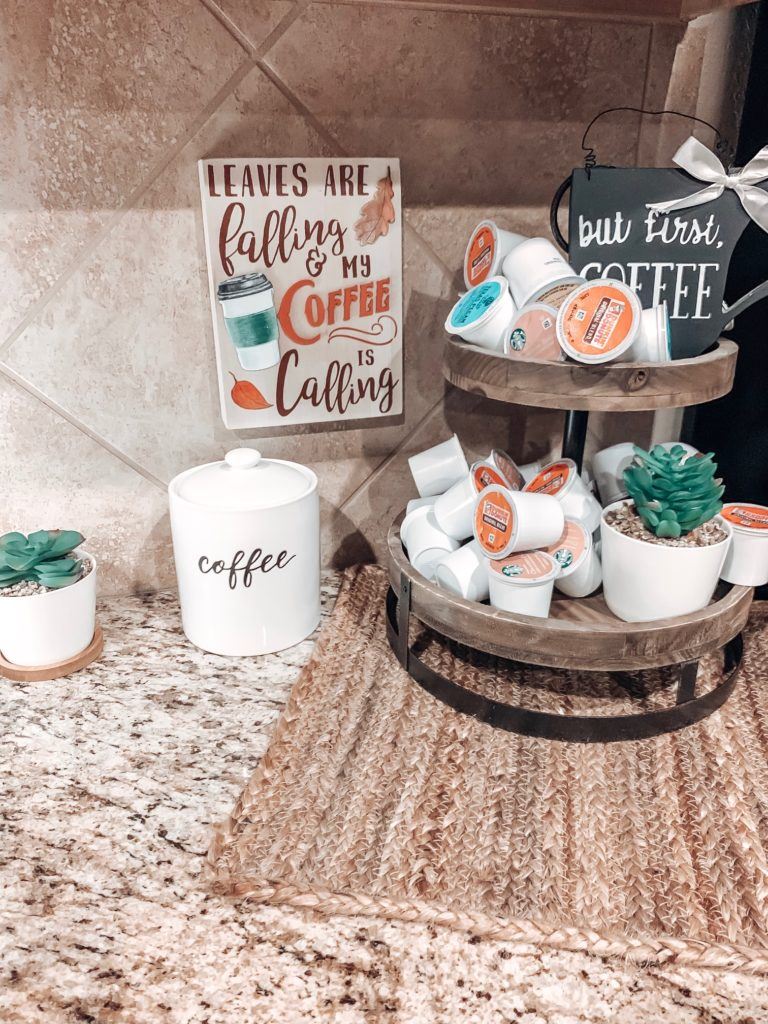 Coffee Canister // Straw Placemat // Similar 'But First, COFFEE' sign
Unfortunately my hanging, 'Leaves are Falling and my coffee is calling' sign is an in store purchase only and can be found at your local Michael's. You can check online to make sure your store has it in stock. Click HERE.
---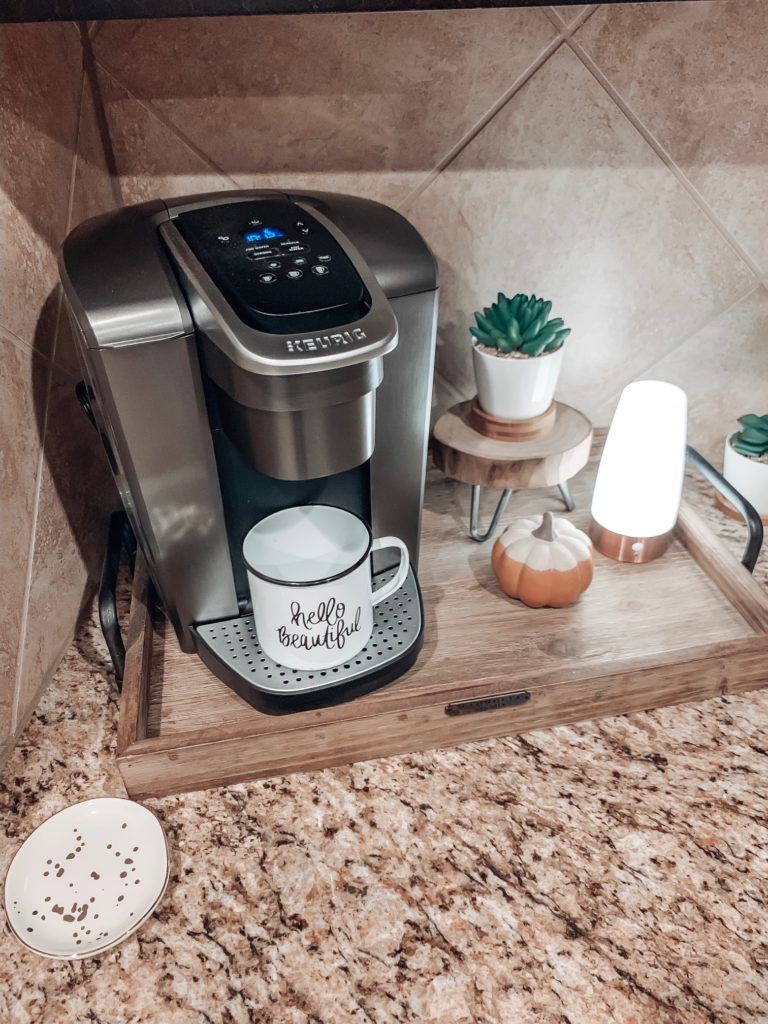 ---
I spruced up my kitchen while also adding a few Fall touches by adding a little pumpkins to make this area feel cozy and festive so when I make my coffee in the morning, I'm instantly happy. I'm greeted with my new 'Hello Beautiful' mug, making my favorite k-cups from Starbucks and instantly have light as soon as I walk up.

Yes, about this light. I have been on the hunt for a light that wouldn't require an outlet because cords don't look very pretty in this area and clutter everything in my mind at least. So of course, Amazon came to the rescue and I found this LED motion sensor light that will light up when you walk up and turns off shortly after you walk away. It's nice because it doesn't waist batteries and there are no messy cords everywhere.
It would be great to put in a guest bathroom or kids room as well. It's under $10 and takes three AAA batteries.
MY KITCHEN DECOR FROM AMAZON :
---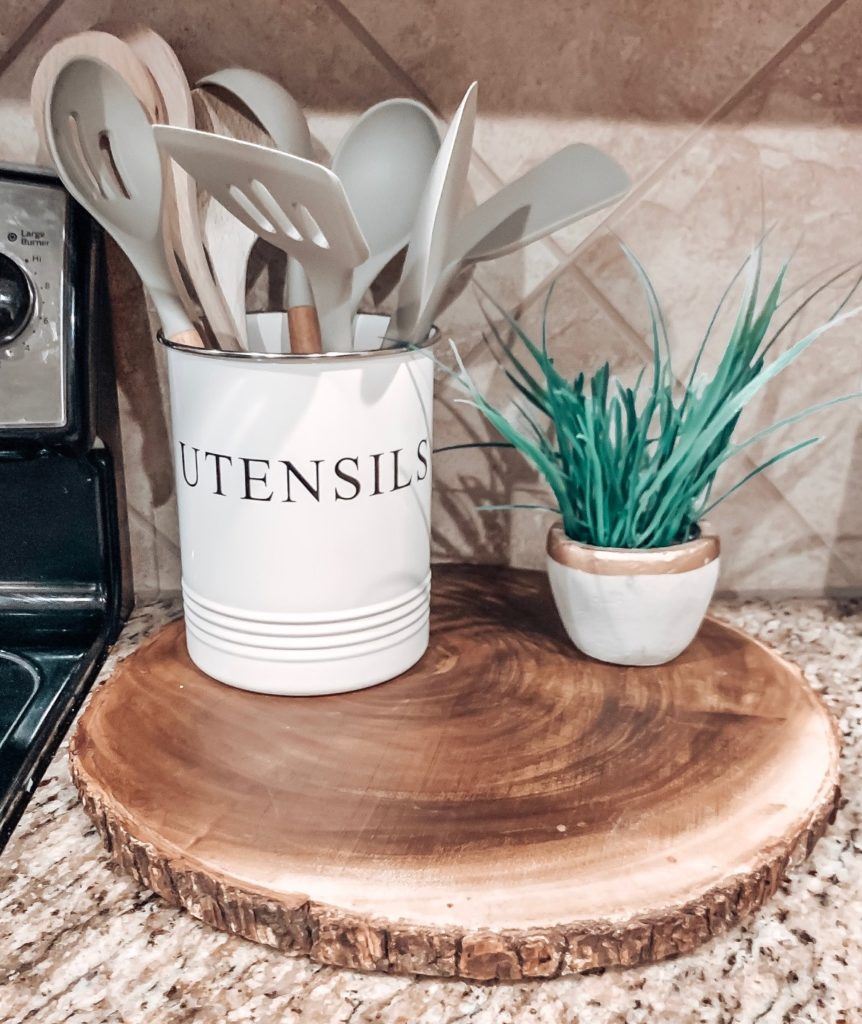 This utensil holder is by far one of my favorite purchases. It's very affordable and adds the cutest little touch to the area right by our stove, as opposed to the plain one that I had in it's place for about ten years. It was probably given to me as a wedding gift if I remember correctly! haha! (Thank you to whoever gave it to me, but it was time for an upgrade) 🙂
---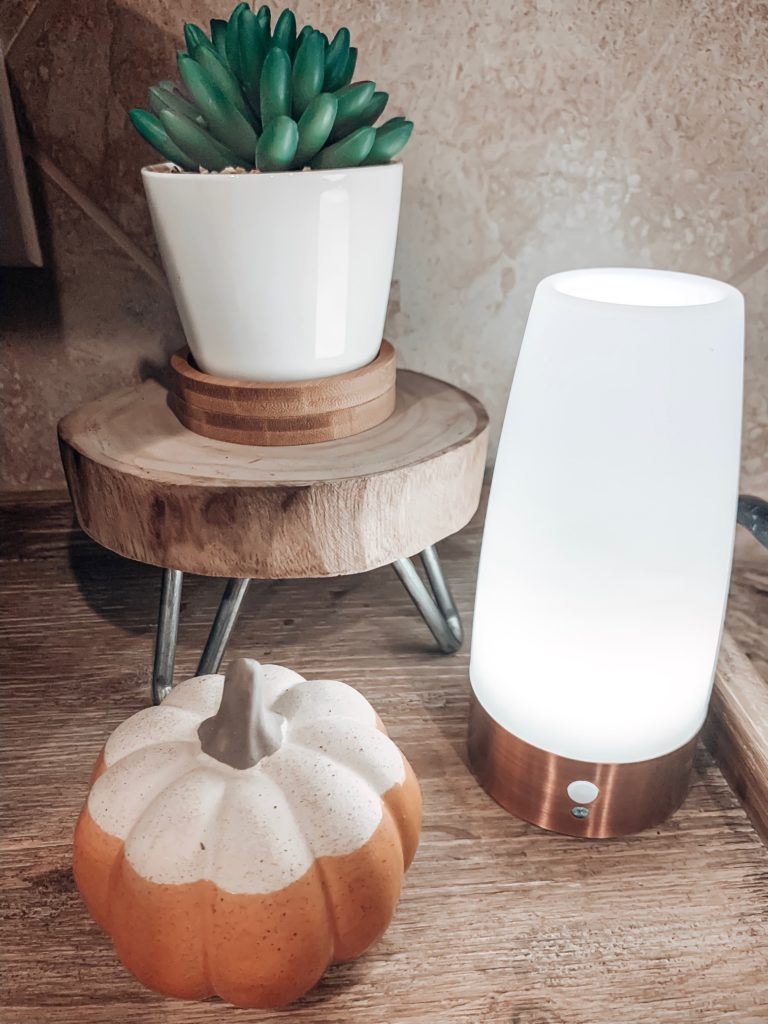 ---
PUMPKINS TO DECORATE WITH :

---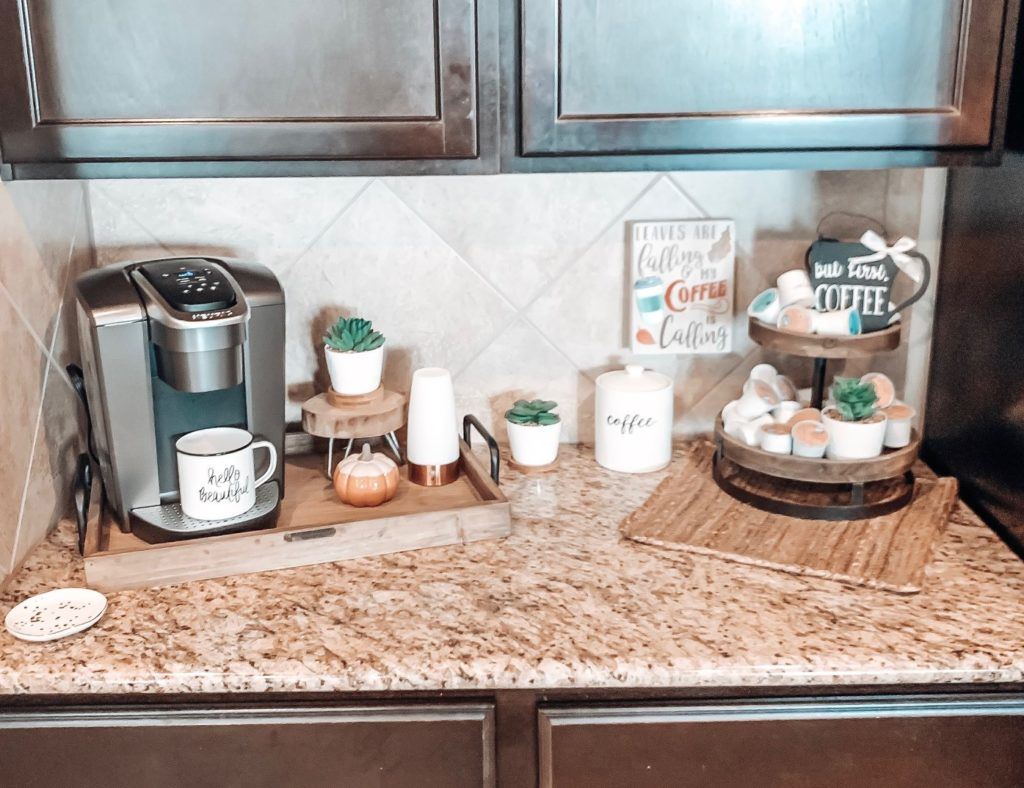 ---
SIMILAR ITEMS IN MY KITCHEN :
---
FALL DINING ROOM TABLE SCAPE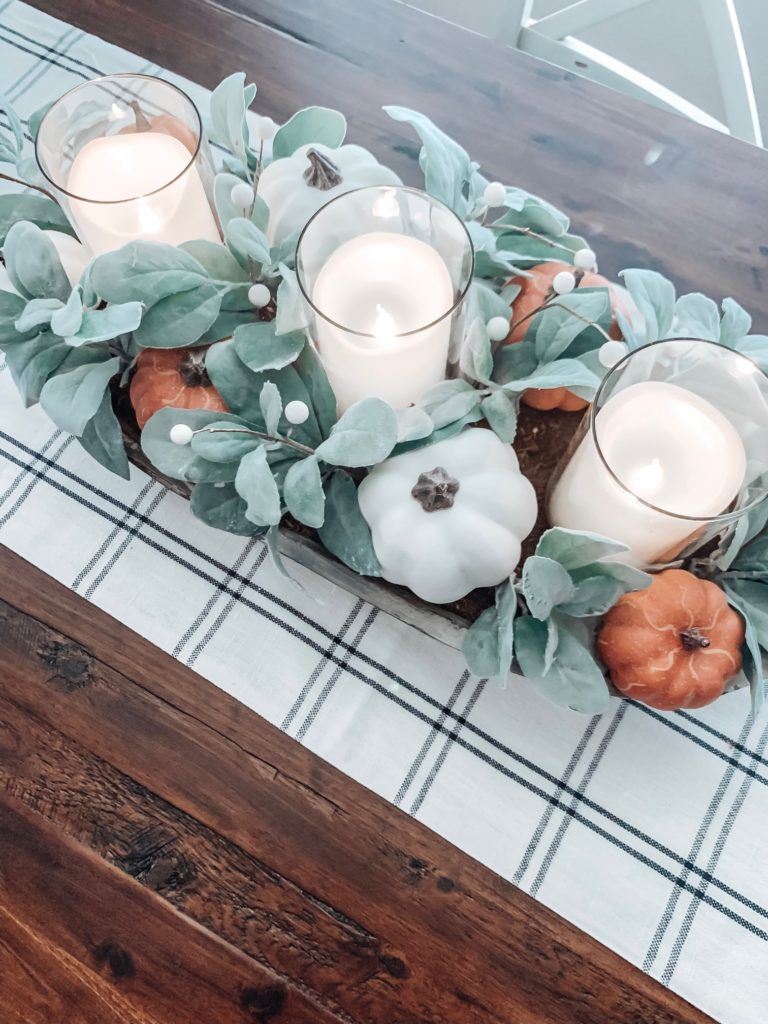 ---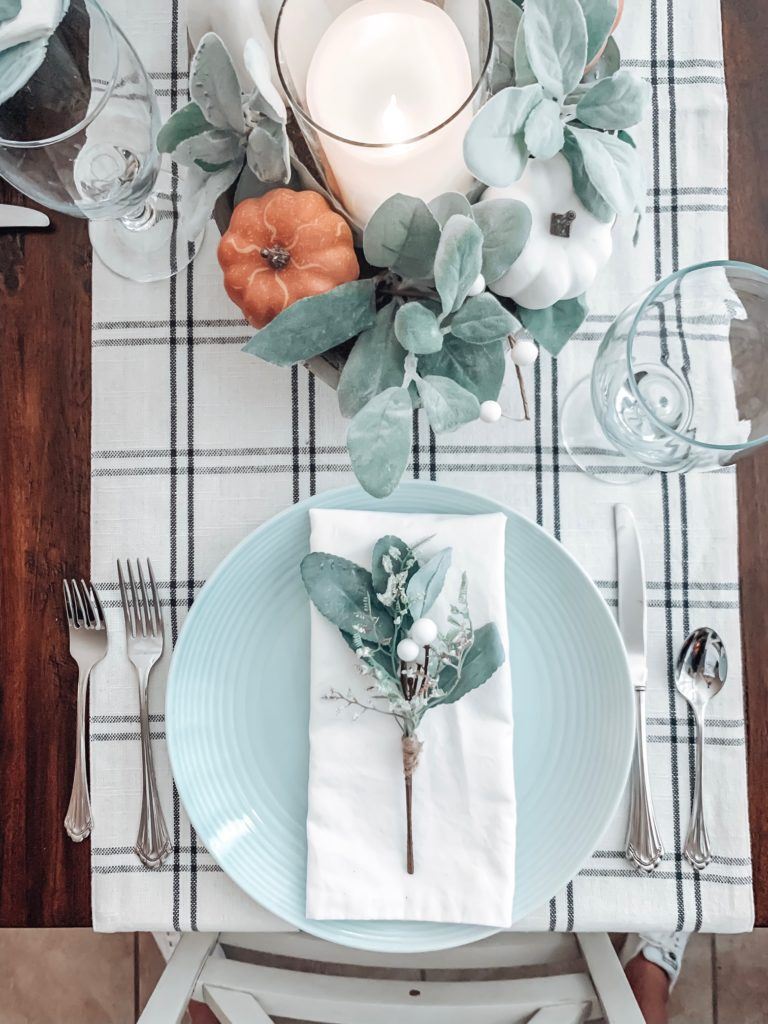 ---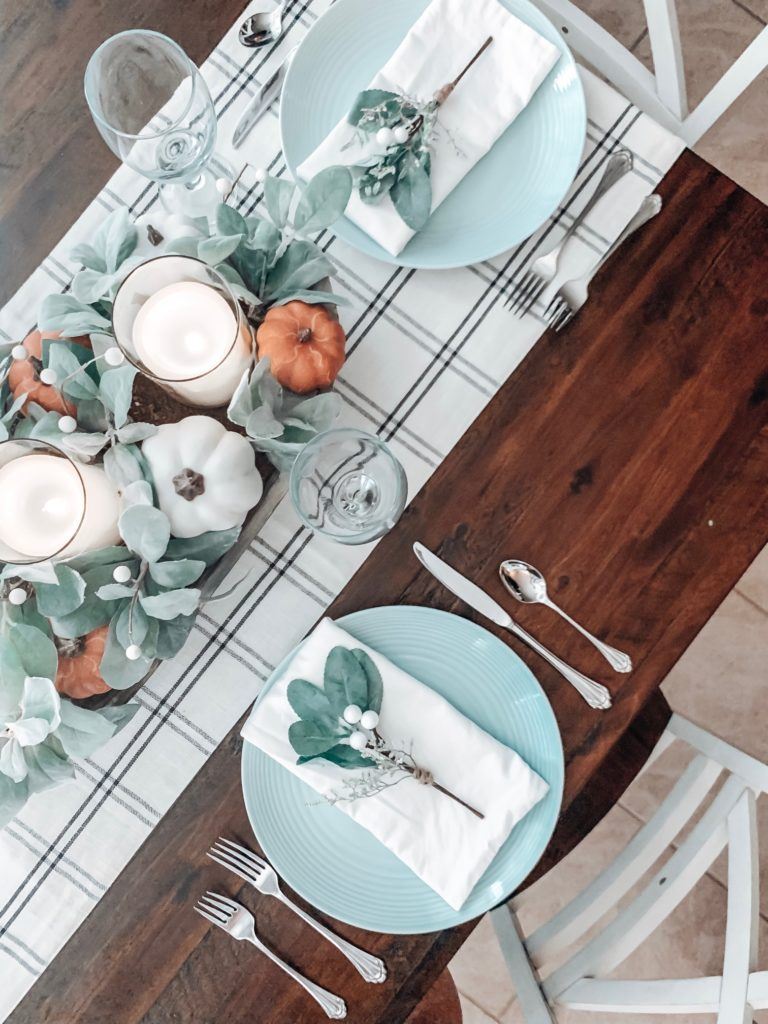 ---

---
I love fashion and creating outfits for your closet, however decorating is my second love. I've always enjoyed making the space in our home(s) a little bit more cozy by adding some greenery, pretty pictures and small accent pieces that tell a little bit about our life and story. I look forward to sharing more with you soon and I hope you enjoyed taking a peek inside our home.

This post is not sponsored by an company, brand or website. As always, all opinions are my own. Thanks for stopping by!!
To see my favorite home decor from Kirklands, click HERE.